The importance of effective teamwork has never been more critical than it is now. Why? Simply put, businesses aren't run the way they used to be. In the past, organizations had a clear top-to-bottom hierarchy, departments were self-contained, and neat borders existed between individual roles. Such a set-up may appeal to our sense of order, but, as we all know by now, silos aren't particularly efficient or agile in today's business environment.
Thanks to technological innovations in an ever more global economy, a new world of possibility has opened up regarding how we conceive, develop, and deliver products and services. And it takes a new kind of teamwork to pull it off successfully.
Team members are much more likely to be geographically dispersed these days, and more and more teams include contract specialists, rather than permanent employees, in their ranks. Client's expectations regarding speed of delivery and responsiveness fairly demand a complex array of technology and processes behind the scenes as well. To make these efforts come across as seamlessly as possible, there are a lot of moving parts. Those "moving parts" are team members.
| | |
| --- | --- |
| Cyndi recently spoke about subtle workplace barriers that hold women back from fulfilling their true potential on our HR Works podcast. Click here to listen. | |
Furthermore, projects are typically cross-functional nowadays, with no one taking excusive ownership. Even the short article you are reading involved the participation of people from three functional areas within my organization. Next time around, a different ad-hoc group will be making another piece like this come together.
The good news is that those dreaded silos are finally coming down. The challenging (not bad!) news is that it takes a mix of good leadership and good data to maximize the new model of teamwork. In other words, team effectiveness doesn't happen by accident. As leaders, we need to guide the process.
Here are some practical steps to get moving in that direction:
When forming project-based teams, create a spreadsheet that will allow you to track a wide-range of assets that potential team members can provide. This will allow you to balance the team's capabilities and assign members to roles or tasks that will allow them to play to their strengths.  Some assets to consider might include technical skills, functional area of expertise, personality attributes, communication styles, developmental goals, career aspirations, and geographic location.
Determine the leadership style to which the team will best respond and then consider how you can deliver it. For example, will they be more motivated to perform if you provide them with strategic direction and coaching and empower them to figure out the execution?  Or will they require more detailed coordination and supervision?
Facilitate a discussion with the team members to establish "rules of engagement," a list of agreed-upon guidelines to guide how you will work together. Some common rules of engagement might include making sure each person has an equal opportunity to share his or her ideas during discussions, starting and ending meetings on time, and following through on agreements made or proactively communicating to other team members when one will not be able to fulfill a commitment.
Consider ways of using technology to support the team's effectiveness. For example, try video conferencing when team members are not all located in the same office, or record meetings to make information available to members who are not able to attend a specific session.
Connect various data points stored in your HRIS to make better decisions. For example, you may consider team members' career plans and performance evaluations to provide stretch assignments to high potentials.  This can be a great way to accelerate employee development and concurrently further project-team performance.
Weigh both qualitative and quantitative information when making talent management decisions. In a team context, if an employee is considered to be a "ready-now" successor but is not able to relocate, you may want to look for other ways to recognize his/her performance other than offering a promotion that would require the employee to take an ex-pat assignment. Team leader or team facilitator roles can be a stepping stone.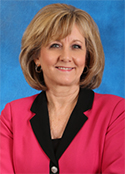 Cyndi Sax is the Senior Vice President of Professional Services with Caliper, a Princeton, New Jersey-based employee assessment and talent-alignment firm. In addition to conducting organizational development engagements around the country, Sax manages her own team of remote consultants.