An employer will pay $100,000 to settle allegations that it rescinded a job offer from an applicant after learning she was pregnant, telling her in writing that it needed "to have somebody in the position long term."
The settlement resolves a lawsuit filed by the U.S. Equal Employment Opportunity Commission (EEOC) on the applicant's behalf under the Pregnancy Discrimination Act (PDA).
In the suit, the EEOC alleged that Daytona Beach-based insurance brokerage firm Brown & Brown, after interviewing a candidate for an entry-level position, made her a verbal offer of employment. The applicant, Nicole Purcell, subsequently gave notice at her previous job.
Brown & Brown then followed up with a written offer, an employment agreement, and proposed start dates. Purcell called to ask follow-up questions about the offer, including one about the employer's maternity benefits because she was pregnant. Minutes later, the EEOC alleged, she received an e-mail from the company rescinding the job offer, stating that it "had a very urgent need to have somebody in the position long term[.] We appreciate you telling us beforehand."
The EEOC sued and the employer, while denying that it refused to hire Purcell because of her pregnancy, agreed to settle the case.
Basing a hiring decision on assumptions about leave or future caregiving responsibilities violates the PDA, EEOC Regional Attorney Robert Weisberg said in a statement announcing the settlement.
The law requires that pregnant employees be treated the same as nonpregnant employees who are similar in their ability or inability to work, added Michael Farrell, an EEOC district director. "This includes treating pregnant employees the same as others at the hiring stage."
In addition to the monetary settlement, Brown & Brown agreed to adopt and distribute a policy on pregnancy discrimination. It also will train managers and HR personnel. Finally, it will update the EEOC on its handling of any pregnancy discrimination complaints (EEOC v. Brown & Brown of Florida, Inc., No. 6:16-cv-1326 (M.D. Fla.)).
Employer Takeaway
EEOC officials have consistently said that manager training is one of the best ways to prevent discrimination claims. "Ensuring that managers understand and consistently enforce your discrimination rules and policies may allow managers to quickly identify and resolve potential problems early, before they rise to the level of unlawful discrimination," the EEOC says on its training website.
Managers should understand that discrimination based on race, color, religion, sex (including pregnancy, sexual orientation, or gender identity), national origin, disability, age (40 or older), or genetic information (including family medical history) is illegal and will not be tolerated, the commission says. (Courts are still trying to decide whether sexual orientation and gender identity are actually protected by federal law but experts have advised employers to follow the EEOC's interpretation.)
Going one step further, the EEOC recommends that managers be trained on: Recognizing and responding to accommodation requests; responding to discrimination complaints; and avoiding retaliation. They also need to understand the consequences of violating the company's nondiscrimination policies, the commission says.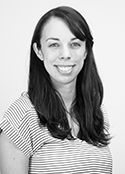 Kate McGovern Tornone is an editor at BLR. She has almost 10 years' experience covering a variety of employment law topics and currently writes for HR Daily Advisor and HR.BLR.com. Before coming to BLR, she served as editor of Thompson Information Services' ADA and FLSA publications, co-authored the Guide to the ADA Amendments Act, and published several special reports. She graduated from The Catholic University of America in Washington, D.C., with a B.A. in media studies.