The U.S. Equal Employment Opportunity Commission (EEOC) has sued an employer on an employee's behalf, alleging that it fired him for complaining about discrimination on job-review site Glassdoor.com.
"While the platforms for employees to speak out against discrimination are evolving with technology, the laws against retaliation remain constant," said Ami Sanghvi, an EEOC trial attorney, in a statement. "If an employee reasonably believes that illegal discrimination occurred, the EEOC will vigorously defend that worker's right to raise the issue, whether they do so by filing a charge with our agency, notifying company management or posting in a public arena such as Glassdoor.com."
Background
"Marlon," a transgender man, worked for IXL Learning, Inc., as a product analyst.
When he requested leave for gender confirmation surgery, the employer approved it and also allowed him to work remotely for several weeks before the leave, to accommodate related appointments. At the end of his leave, Marlon experienced complications from the surgery and requested permission to work from home part time to accommodate his recovery. The employer said it would prefer that he stay out on full-time leave, according to court documents.
Marlon argued that his request qualified as a reasonable accommodation under the Americans with Disabilities Act (ADA). IXL then approved the arrangement but subjected him to strict monitoring—a requirement he says it didn't adopt for two other employees with remote work arrangements who were cisgender, heterosexual, and nondisabled.
Marlon then took to Glassdoor.com and wrote the following review:
There are no politics if you fit in.  If you don't—that is, if you're not a family-oriented white or Asian straight or mainstream gay person with 1.7 kids who really likes softball—then you're likely to find yourself on the outside. Treatment in the workplace, in terms of who gets flexible hours, interesting projects, praise, promotions, and a big yearly raise, is different and seems to run right along these characteristics.
Marlon also posted that "[m]ost management do not know what the word 'discrimination' means, nor do they seem to think it matters."
Marlon also took his discrimination complaints to his supervisor, who promised to pass his concerns along to the CEO.
The next day, HR discovered the Glassdoor.com review and sent it to the CEO. The CEO asked Marlon whether he had written it. Marlon said he had, and was promptly fired, according to court documents.
The EEOC filed suit on Marlon's behalf on May 24, alleging that IXL retaliated against him for "engaging in legally protected employment activities by publically posting on a website his opposition to discrimination at IXL in violation of the Title VII and ADA retaliator provisions." (EEOC v. IXL Learning, Inc., No. 3:17-cv-02979 (N.D. Cal. May 24, 2017))
Employer Takeaway
Under Title VII of the Civil Rights Act of 1964 and the ADA, it is illegal for an employer to fire an employee for opposing discrimination, even when that activity is public, according to the EEOC.
"Retaliation is the No. 1 basis for charges filed with the EEOC, comprising over 45% filings nation­wide," said William Tamayo, an EEOC District Director, in a statement. "Under the EEOC's Strategic Enforcement Plan, it is a priority to defend employees' rights to speak out and challenge practices that they believe to be illegal discrimination."
According to the law firm representing IXL, the National Labor Relations Board has dismissed claims alleging that Marlon engaged in protected concerted activity and that his termination amounted to retaliation in violation of the National Labor Relations Act.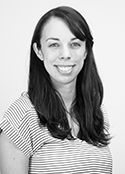 Kate McGovern Tornone is an editor at BLR. She has almost 10 years' experience covering a variety of employment law topics and currently writes for HR Daily Advisor and HR.BLR.com. Before coming to BLR, she served as editor of Thompson Information Services' ADA and FLSA publications, co-authored the Guide to the ADA Amendments Act, and published several special reports. She graduated from The Catholic University of America in Washington, D.C., with a B.A. in media studies.