An employer has been ordered to pay more than $118,000 after revoking an employee's promotion after it learned that she was pregnant and would need leave during its busy season.
Carolyn Vartanian, a collections specialist, worked for a debt collection firm in New Jersey. Receivable Management, doing business as Kramer and Associates, eventually offered her a promotion to collections manager, according to the U.S. Equal Employment Opportunity Commission (EEOC). She accepted the offer and the parties began planning for her transfer.
A few weeks later, Vartanian informed the employer that she was pregnant. It quickly rescinded her promotion because she would require maternity leave during tax season, according to a lawsuit that EEOC filed on her behalf. The employer also told her she "needed to focus on her health," and believed that a pregnant woman would not be able to handle the stress or long hours of a management position, the commission alleged.
EEOC sued and a federal judge entered a default judgment.
"This case illustrates the stereotypes and biases that pregnant women face in the workplace all too often," said Kevin Berry, an EEOC district director, in a press release.
"Making employment decisions based on the assumption that pregnancy somehow diminishes a woman's ability to perform her job is unacceptable," added Rosemary DiSavino, a senior EEOC trial attorney, in a press release.
Employer Takeaway
EEOC has consistently said that acting on assumptions about a pregnant employee's abilities—even if done out of true benevolent concern—is discrimination. And courts agree.
For example, the 6th U.S. Circuit Court of Appeals held in Spees v. James Marine Inc., 617 F.3d 380 (2010) that forcing an employee into a light-duty position out of concern for her unborn baby can violate the law. "Such concerns, though laudatory, do not justify an adverse employment action," the court said.
As for leave, employers should note that the EEOC takes the position that pregnant employees may be entitled to time off even if they don't meet the Family and Medical Leave Act's (FMLA) eligibility requirements. If a business allows other temporarily disabled employees to take time off (perhaps as an accommodation under the Americans with Disabilities Act), the PDA requires it to allow employees temporarily disabled by pregnancy to do the same, according to EEOC.
Moreover, an employer may not single out pregnancy-related conditions for special procedures to determine an employee's ability to work, EEOC says. However, if an employer requires its employees to submit a doctor's statement concerning their ability to work before granting leave, the employer may require employees affected by pregnancy-related conditions to submit such statements, the commission says.
And what about parental FMLA leave during your busy season? Unless the employee in question meets the law's "key employee" exemption, he or she is likely entitled to leave as requested plus reinstatement. (Importantly, the FMLA doesn't allow employers to refuse leave to key employees; it just doesn't require that they be reinstated, provided certain narrow requirements are met. See Ask the Expert: Can We Deny Reinstatement to Key Employee?)
For other medical leaves, however, employers are permitted to request that workers schedule leave at convenient times, according to the U.S. Department of Labor. "For planned medical treatment, the employee must consult with his or her employer and try to schedule the treatment at a time that minimizes the disruption to company operations. The employee should consult with the employer prior to scheduling the treatment in order to arrange a schedule that best suits the needs of both the employee and employer," DOL's FMLA guide says. But, "[o]f course, any schedule of treatment is subject to the approval of the treating health care provider."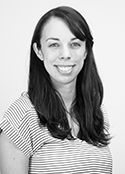 Kate McGovern Tornone is an editor at BLR. She has almost 10 years' experience covering a variety of employment law topics and currently writes for HR Daily Advisor and HR.BLR.com. Before coming to BLR, she served as editor of Thompson Information Services' ADA and FLSA publications, co-authored the Guide to the ADA Amendments Act, and published several special reports. She graduated from The Catholic University of America in Washington, D.C., with a B.A. in media studies.