When a staffing agency and a client both exercise control over an employee, the staffing agency is usually considered the primary employer for Family and Medical Leave Act (FMLA) purposes, according to the U.S. Department of Labor (DOL). As one recent court decision shows, however, that's not always the case.
The 4th U.S. Circuit Court of Appeals revived an employee's FMLA lawsuit June 6, finding that she had provided strong evidence that the City of Alexandria, Virginia, was actually her primary employer and should therefore be held liable for FMLA violations (Quintana v. City of Alexandria, No. 16-1630 (4th Cir., June 6, 2017)).
Facts of the Case
"Mya" worked for Alexandria answering phones and directing calls. After about a year, the city tasked Randstad, a third-party administrator and staffing company, with administering payroll for Mya's position.
The city told Mya that Randstad was now her employer, but most aspects of her job remained the same. The city continued to control the amount she was paid, her schedule, her duties and her performance evaluations, according to her complaint.
When Mya's husband was hospitalized and in a coma, she requested time off to care for him. Her supervisor told her she could take 3 months' leave without losing her job, she alleged. Mya then requested FMLA forms from the city and informed Randstad of the leave.
Mya told the court that the city never provided her the forms but she took leave at her supervisor's direction. The next week, she updated her supervisors and coworkers on her husband's condition and her leave status. The city, however, said that because it had not heard from her in more than a week, it had replaced her. She unsuccessfully sought reinstatement or alternative employment several times from both the city and Randstad, according to court documents.
Mya sued but a district court dismissed her FMLA claims against the city, finding that it was not her primary employer. She accepted a settlement from Randstad.
Appeals Court Weighs In
Mya then appealed the summary judgment order for the city, and the 4th Circuit reversed the lower court's ruling and remanded that case for reconsideration. She had sufficiently alleged that the city was her primary employer, at least well enough to avoid summary judgment, the court said.
Mya's allegations, if true, showed that Alexandria exercised significant control over her employment, the 4th Circuit explained. Considering the factors laid out in the DOL's FMLA regulations (see "Employer Takeaway," below), the city could certainly be her primary employer, the court said.
She also sufficiently alleged that the city interfered with her FMLA rights, the 4th Circuit said. She claims that it failed to provide the required notice about her FMLA eligibility, failed to approve her leave request, failed to restore her to an equivalent position and fired her for taking FMLA-qualifying leave.
And even if the city was the secondary employer, it still can be liable for FMLA violations, the appeals court said. "At minimum, her assertion that the City falsely granted her permission to take FMLA leave instead of directing her to Randstad for approval sufficiently states an interference claim," the court said. "[T]he City, by approving her leave when it had no authority to do so as a secondary employer, could have interfered with her right to seek leave from Randstad."
And the city's alleged admission that it fired her because of the leave should be enough to allow her to continue with her retaliation claim, the court said. "Neither primary nor secondary employers may retaliate or discriminate based on FMLA-protected conduct; thus, [Mya] states a claim … regardless of the City's status as a primary or secondary employer."
Employer Takeaway
As Alexandria found out, merely having "secondary employer" status does not absolve an employer of its FMLA responsibilities. The DOL's regulations set out specific requirements for both the primary and secondary employer in a joint employment relationship, which it says exists when two employers exercise some control over the work or working conditions of the employee.
And in determining which of two joint employers is the primary employer, factors to consider include authority or responsibility to hire and fire, assign or place the employee, make payroll decisions, and provide employment benefits, the 4th Circuit explained in "Mya."
According to a DOL fact sheet, a primary employer is responsible for giving required notices to its employees, providing FMLA leave, maintaining group health insurance benefits during the leave, and restoring the employee to the same job or an equivalent job upon return from leave.
A primary employer may not interfere with a jointly employed individual's exercise of or attempt to exercise his or her FMLA rights, and may not fire or discriminate against an employee for opposing a practice that is unlawful under the FMLA, the DOL says in Fact Sheet #28N: Joint Employment and Primary and Secondary Employer Responsibilities Under the Family and Medical Leave Act.
A primary employer must keep all records required by the FMLA with respect to primary employees. A primary employer also must meet all of its obligations under the FMLA even when a secondary employer is not in compliance with the law or does not provide support to the primary employer in meeting these responsibilities.
The secondary employer, whether an FMLA-covered employer or not, is prohibited from interfering with a jointly-employed employee's exercise of or attempt to exercise his or her FMLA rights, or from firing or discriminating against an employee for opposing a practice that is unlawful under the FMLA, the DOL's fact sheet says.
The secondary employer is responsible in certain circumstances for restoring the employee to the same or equivalent job upon return from FMLA leave, such as when the secondary employer is a client of a staffing agency. Secondary employers must keep basic payroll and identifying employee data with respect to any jointly employed employees.
Notably, the fact sheet states that, in a joint employment relationship that involves a staffing agency, the agency is most commonly the primary employer. That wasn't a given in this case, however, because Mya successfully argued that it was Alexandria that had control over the factors listed in the DOL's regulations.
Editor's note: The day after the 4th Circuit issued this ruling, the DOL rescinded its Administrator's Interpretation on joint employment. The specific fact sheet discussed in this story is still posted on the agency's website and the DOL declined to say whether it would be rescinded in the near future.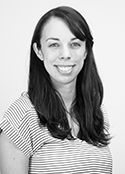 Kate McGovern Tornone is an editor at BLR. She has almost 10 years' experience covering a variety of employment law topics and currently writes for HR Daily Advisor and HR.BLR.com. Before coming to BLR, she served as editor of Thompson Information Services' ADA and FLSA publications, co-authored the Guide to the ADA Amendments Act, and published several special reports. She graduated from The Catholic University of America in Washington, D.C., with a B.A. in media studies.