During a job interview, a candidate once asked me a surprisingly difficult question—he wanted to know how our organization measures success. He was referring not to his own individual success as a prospective employee, but rather to that of the company as a whole.
His interest first struck me as unusual, as he already knew a great deal about our company and its standing within its marketplace. His question prompted me to think seriously about my past experiences and consider how we could define success of an organization from a human resources management perspective.
The Price of Disengagement
Too often organizations lose track of their most valuable assets—their people. Corporate leaders are blinded by the desire to be more profitable to the detriment of preserving their organization's culture, which is essential to their true success and long-term growth.
Some companies are very profitable yet very unhealthy on the inside. I have seen financially successful organizations whose employees are discouraged, even depressed, about going to work every day. These people would do just enough not to get fired and would readily disparage the organization to the public and on social media. Although turnover at these firms would gradually go up, they were and would remain profitable.
High turnover cuts into an organization's profitability more than management often realizes. The costs associated with recruiting can be insidious. The obvious expenses of recruiters and job postings can be lower than the less conspicuous costs associated with never-ending off-boarding and on-boarding of employees.
Even so, can true success be defined solely by strong financials and low turnover? Well that depends. Turnover might be low because employees are receiving benefits and salary they cannot find elsewhere (even while they are disengaged and unhappy). Those workers are often known as "prisoners" with "golden handcuffs." They are miserable and cannot find other employment opportunities that match their current benefits and salary.
When employees are disengaged, they tend to be absent more often, they can spend hours surfing the Internet looking for jobs, shopping, reading, planning their next vacation – becoming highly unproductive. According to Gallup Daily's tracking, less than one-third(!) of US employees have been engaged in their jobs and workplaces during the past 15 years.
Indeed, a trend that is catching on worldwide is that of the "actively disengaged" employee. This employee is so disgruntled that he or she will take pleasure in working against the organization by tarnishing its reputation to the public and negatively influencing the newly hired staff.
These employees have no intent to leave the company even though they are fundamentally unhappy at work; their purpose is to make things as difficult as possible for management and hinder the organization's success as a way to exact payback for their misery inflicted by the company's managers or culture.
In an era of online company reviews (Glassdoor, et al.), top candidates take negative reviews seriously. They will not apply to jobs at an organization whose employees are making negative comments on social media or job-posting sites. Newly-hired and sought-after employees who enter a company with actively disengaged employees will quickly jump ship.
Eventually, employee disengagement can accumulate sufficiently to erode the financial well-being of an organization. A company with unproductive long-term employees earning high salaries, or an organization that systematically pays disengaged employees generous severance payments so that they move on, will undoubtedly see an erosion of the bottom line.
People-Centric Culture
However, company leaders can act to forestall the disengaged employee trends taking hold in their organizations. What do employees need to remain engaged on the job? In a phrase, work should be a place employees want to be, not have to be. More specifically, they should:
Be treated with respect.
Be recognized publicly or personally for their achievements.
Be compensated fairly within the organization and the job market.
Be given opportunities to thrive.
Engaged employees who feel valued at work will help drive a positive corporate reputation–which will help attract the best and brightest potential colleagues to the organization.
The Role of HR
A truly successful company is one that has strong financials, high employee engagement, and an excellent reputation. It is one where employees are happy to be at work and where the needs of the whole employee are taken into account. To achieve this state, senior management, direct managers, and HR staff are instrumental.
Senior management should work with HR to ensure that managers and the company at large are providing employees with what they need to remain engaged at work. Because HR directors, managers, and business partners are in the trenches and they hear directly from employees, they are the best source of reliable information regarding employee engagement.
Of paramount importance to management's goal of creating a workspace in which employees do not become disengaged is ensuring that the company's HR staff are granted the authority and respect they need to be make effective decisions and remain engaged, themselves. A disengaged HR staff will be highly ineffective, and an actively disengaged HR staff will be dangerous to the organization.
Therefore, an organization whose culture is employee-centered should also recognize that even HR staff merit a robust level of respect and recognition, pay equity, and opportunities to thrive.
What Is Success?
Now, back to that job candidate's question about how we define success. No matter how profitable an organization is, it cannot claim itself to be successful without strong employee engagement, which fuels reputation, innovation, and the drive to achieve excellence within a competitive marketplace.
Success is a combination of financial strength, workforce engagement, and reputation. A company's management is responsible for achieving these objectives, working in lockstep with an empowered HR operation. Without these elements in place, an organization cannot sustain a healthy bottom line over the long term.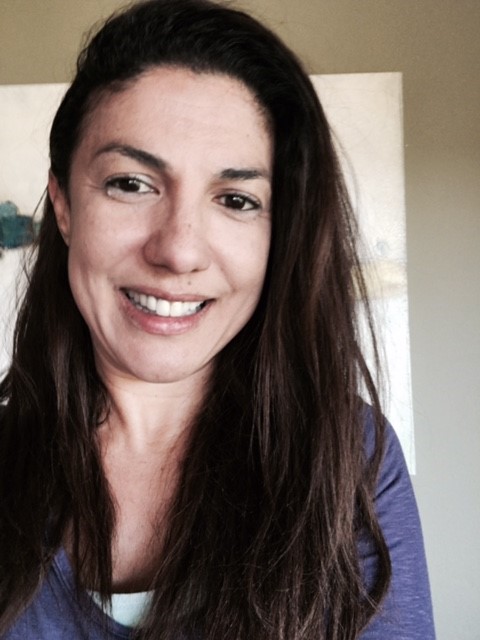 Florence Richard is a Director of Human Resources at an Asset Management firm in Sausalito, California. She has 20 years of Human Resources experience. She served as Director of Human Resources at an elite private school in San Francisco. Before that, she worked for several years in venture capital. She received her bachelor's degree in business and languages from the Sorbonne University in Paris. Florence holds the SPHR® certification with the HR Certification Institute and is a SHRM Senior Certified Professional (SHRM-SCP®). Florence grew up in the Caribbean on the French island of Guadeloupe, and has been living in the Bay Area for 20 years.