The Job Accommodation Network (JAN) has created an online "living" toolkit that continuously updates best and emerging practices in providing workplace accommodations. The contents of the toolkit's "drawers" and other suggestions for reasonable accommodation were presented by Lou Orslene, a codirector at JAN and Deb Dagit, founder of Deb Dagit Diversity and former Chief Diversity Officer at Merck. The two spoke at SHRM's 2017 Annual Conference & Exposition in New Orleans.
Dagit noted that employers need to have tools for reasonable accommodation because one in five Americans has a disability and close to 50% of the population is dealing with a disability directly or indirectly. In addition, prospective employees and the public in general view favorably those employers that are inclusive.
The presenters outlined five signs that an employer's doors are open and inclusive:
Accessibility, including buildings and technology—Making closed captioning available for any meeting allows individuals with disabilities to participate fully, and, Orslene said employers reported the captioning has an added benefit for those who have English as a second language, and the transcripts are helpful in keeping employees accountable for action items.
Inclusive ethos, particularly language—This can include an employer's use of the Power Forward sign instead of the traditional handicap access sign.
Inclusive public relations and marketing, particularly on social media.
Collaborative and authentic relationships with national and local resources to recruit/retain talent—This can help employers ensure they have an accessible applicant tracking system and accessible prehire tests.
Inclusive policies and practices—Including an "actionable process"—Orslene noted that there are sample procedures, policies, and checklists available in JAN's online toolkit.
An "actionable process" is a step-by-step process that includes:
Clearly delineated roles of personnel involved—Orslene noted that this is important so employees managing the accommodation request know who's responsible for taking action at a particular point in the process, so a request doesn't fall through the cracks.
Timelines/accountability for responding to reasonable accommodation requests.
Touchpoints for communication—This part of the process lets the requesting employee know when you'll talk again and where you are in the process.
Process for resolving disputes.
Orslene added that many employers are moving beyond compliance and are now looking to achieve accessibility for all needs.  Companies are also looking to develop products and services that are accessible to all because they're looking at market share, including the aging Baby Boomers.
Employee expectations are changing, too, as Millennials join the workforce, Dagit said. She pointed out that most Millennials grew up attending schools that included more students with disabilities, and many Millennials are familiar with accommodations provided by their colleges.  They come to the workplace expecting to be provided with a reasonable accommodation if needed.
Orslene noted there are 2 essential elements to a request for reasonable accommodation:
A medical condition, and
A related challenge at work.
Dagit pointed out that most employees will not use the words "disability" or "reasonable accommodation" when requesting an accommodation; nor is this required under the Americans with Disabilities Act (ADA).  Employees may use "plain English" when making the request and need not mention the ADA.
An employee's request for reasonable accommodation triggers the employer's obligation to engage in the interactive process, which the presenters defined as a collaborative effort to identify effective accommodation solutions.
JAN offers a publication on the interactive process that walks employers through the process and provides suggestions for best practices.  Orslene noted that the Equal Employment Opportunity Commission recognizes JAN as a best practice and suggested that employers contact JAN for accommodation suggestions before making a final determination that an employee is not qualified for his or her job because there is no accommodation available.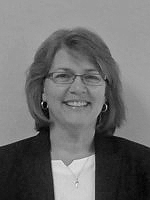 Joan S. Farrell, JD, is a Legal Editor for BLR's human resources and employment law publications. Ms. Farrell writes extensively on the topics of workplace discrimination, unlawful harassment, retaliation, and reasonable accommodation. She is the editor of the ADA compliance manual—ADA Compliance: Practical Solutions for HR. Before coming to BLR, Ms. Farrell worked as in-house counsel for a multistate employer where she represented management in administrative matters and provided counseling on employment practices.

Follow Joan Farrell on Google+

Questions? Comments? Contact Joan at jfarrell@blr.com for more information on this topic