The American Civil Liberties Union (ACLU) and a father employed by J.P. Morgan Chase have filed a complaint against the company, alleging that its parental leave policy discriminates against dads.
The employer offers significantly less leave to "secondary caregivers" and designates fathers as such unless they can prove otherwise, the parties have alleged in a U.S. Equal Employment Opportunity Commission (EEOC) complaint.
This amounts to sex discrimination, in violation of Title VII of the Civil Rights Act of 1964, according to the ACLU and plaintiff Derek Rotondo. J.P. Morgan designates biological mothers as the default primary caregivers, eligible for 16 weeks of paid parental leave; fathers are considered nonprimary caretakers and are eligible for 2 weeks of paid parental leave, the ACLU said in a press release.
Fathers who wish to be considered "primary caregivers" must show that the other parent has returned to work or is medically incapable of caring for the child, Rotondo has alleged. Mothers, on the other hand, are automatically considered "primary caregivers" and presumably need not show that the other parent has returned to work to be eligible for the longer leave, he said.
"When I found out how J.P. Morgan's parental leave policy was actually implemented, I was shocked," Rotondo said in a statement. "It was like something out of the 1950s."
The policy discriminates against both mothers and fathers by reinforcing the stereotype that raising children is women's work, and that men's work is to be the breadwinner, said Galen Sherwin, a senior staff attorney with the ACLU's Women's Rights Project.
Freda Levenson, legal director for the ACLU of Ohio, agreed: "Paid parental leave is crucial for both parents, and when corporations like J.P. Morgan Chase push men to stay at work, they're effectively pushing women to stay at home."
In a blog post for the ACLU, Rotondo also said the policy ignores other types of families: "This doesn't even begin to address how same-sex and adoptive parents fit into the equation. What would a two-dad family do under J.P. Morgan's policy, for example?" he said.
The ACLU's charge asks the EEOC to investigate the claims on a classwide basis.
Employer Takeaway
J.P. Morgan's policy allegedly runs afoul of the law because it provides different amounts of caregiver and bonding leave based on gender.
Some companies offer two separate types of leave following the birth of a child: (1) medical leave for a birth mother's recovery; and (2) bonding or caregiving leave for all parents, regardless of gender, sexual orientation, and biological/adoptive status.
And that's perfectly legal, according to the  EEOC's Enforcement Guidance on Pregnancy Discrimination and Related Issues. "Leave related to pregnancy, childbirth, or related medical conditions can be limited to women affected by those conditions," the document says. "Parental leave," however, must be provided to similarly situated men and women on the same terms. "If, for example, an employer extends leave to new mothers beyond the period of recuperation from childbirth (e.g. to provide the mothers time to bond with and/or care for the baby), it cannot lawfully fail to provide an equivalent amount of leave to new fathers for the same purpose."
The guidance also includes two sample leave policies, one compliant and one discriminatory:
Compliant Pregnancy-Related Medical Leave and Parental Leave Policy
An employer offers pregnant employees up to 10 weeks of paid pregnancy-related medical leave for pregnancy and childbirth as part of its short-term disability insurance. The employer also offers new parents, whether male or female, six weeks of parental leave. A male employee alleges that this policy is discriminatory as it gives up to 16 weeks of leave to women and only six weeks of leave to men. The employer's policy does not violate Title VII. Women and men both receive six weeks of parental leave, and women who give birth receive up to an additional 10 weeks of leave for recovery from pregnancy and childbirth under the short-term disability plan.
Discriminatory Parental Leave Policy
In addition to providing medical leave for women with pregnancy-related conditions and for new mothers to recover from childbirth, an employer provides six additional months of paid leave for new mothers to bond with and care for their new baby. The employer does not provide any paid parental leave for fathers. The employer's policy violates Title VII because it does not provide paid parental leave on equal terms to women and men.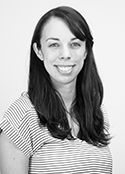 Kate McGovern Tornone is an editor at BLR. She has almost 10 years' experience covering a variety of employment law topics and currently writes for HR Daily Advisor and HR.BLR.com. Before coming to BLR, she served as editor of Thompson Information Services' ADA and FLSA publications, co-authored the Guide to the ADA Amendments Act, and published several special reports. She graduated from The Catholic University of America in Washington, D.C., with a B.A. in media studies.