An employer has asked the U.S. Supreme Court to weigh in on joint employment in wage and hour claims—an issue that has recently divided the federal courts of appeal and drawn mixed messages from the U.S. Department of Labor (DOL).
The employer in the case, DirecTV, is asking the high court to review a 4th U.S. Circuit Court of Appeals ruling in which the court held that satellite television technicians were jointly employed by the company and a subcontractor (Hall v. DirecTV, LLC, No. 15-1857, 1858 (Jan. 25, 2017)).
In that ruling and a companion one issued the same day, Salinas v. Commercial Interiors, Inc., No. 15-1915 (Jan. 25, 2017), the 4th Circuit adopted a broad new test for determining whether two employers are jointly liable for back pay and damages, making it easier for workers to show a joint employment relationship. (See Appeals Court Expands Definition of 'Joint Employer' in Wage Claims.)
Appeals courts have had difficulty developing a coherent test for these relationships, the Salinas court noted, which has resulted in "numerous multifactor balancing tests, none of which has achieved consensus support." Adding to the array of tests, it adopted an entirely new one in Hall and Salinas.
Adding to the confusion, President Obama's DOL had issued a guidance document that expanded the scope of joint employment just a year earlier. President Trump's administration, however, rescinded that guidance this month. (See DOL Rescinds Joint Employment, Independent Contractor Guidance.)
DirecTV's petition to the Supreme Court urges the court to provide some clarity and resolve the split among the circuits. As a practical matter, the 4th Circuit's decision will cause "countless" businesses to be treated as joint employers of workers who are employed by third-party contractors or franchises, the company argued.
"Yet nothing in the statute or its implementing regulations justifies such a dramatic expansion of liability under the [Fair Labor Standards Act] FLSA," it told the high court. "To correct the Fourth Circuit's manifest error and restore uniformity in this critical area of employment law, this Court should grant review and reverse."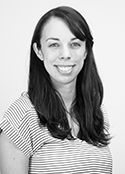 Kate McGovern Tornone is an editor at BLR. She has almost 10 years' experience covering a variety of employment law topics and currently writes for HR Daily Advisor and HR.BLR.com. Before coming to BLR, she served as editor of Thompson Information Services' ADA and FLSA publications, co-authored the Guide to the ADA Amendments Act, and published several special reports. She graduated from The Catholic University of America in Washington, D.C., with a B.A. in media studies.