Uber has been under fire a lot in the news, especially after multiple allegations of sexual harassment across the company and pressure from board members forced cofounder Travis Kalanick to resign as CEO June 21. Before Kalanick stepped down, it was brought to light that he had been using the Uber lactation room to meditate, which is not its intended purpose.
Lactation rooms are springing up all across the country, as more and more working mothers demand privacy to express milk for their newborn children, and in compliance with the Patient Protection and Affordable Care Act (PPACA), which was signed into law by former President Barack Obama on May 10, 2010. The PPACA requires employers to provide rest breaks to mothers who wish to express breast milk and to provide an appropriate space, other than a bathroom, for mothers to express milk.
The Guardian recently reported that more and more lactation rooms are being used by men. It relayed the reaction of one Uber board member, Arianna Huffington, once word got out that Kalanick was using the Uber lactation room to meditate: "Literally, it was an amazing moment last week when we were in the office and he said, 'I really need to go meditate in order to be in a place to make good decisions right now … And literally [he] went into a lactation room that happened to be open because they don't have meditation rooms yet. This is part of the change coming."
According to the Society for Human Resource Management (SHRM), a proper lactation room must have the following amenities:
The room must be large enough for a chair and a flat surface for the pump to sit on.
An electrical outlet is preferable, so women can plug in their breast pumps.
And although it's not required, the room should have a lock. If no lock is available, privacy must be ensured.
SHRM also suggests that the following be in the lactation room, although these are mere suggestions and are not required by law:
A breast pump (so employees needn't tote their own back and forth)
A sink
Antimicrobial wipes
A small refrigerator
Artwork
A bulletin board for baby photos
While most companies are adhering to the laws and guidelines, others are not—and it seems the tech industry has the highest number of culprits. According to one woman in a tech company, she "walked in on an exec having sex with an intern in the lactation room." Another woman—also in the tech industry—says that at her former company, she was asked to pump in the server room (a room filled with thousands of wires and computers, not something for waitstaff). After a male coworker walked in on her—which she says, "Thankfully, I was facing the wall"—the company made arrangements for her to pump in a real room with a lock on the door.
A woman who worked at a "well-funded food startup with a social justice mission" says her CEO uses the company lactation room to take naps and make phone calls—claiming, "I had to wake him numerous times, which was humiliating … Once he told me: 'I need another 15 minutes.'" The woman also told The Guardian that his actions seriously impacted her ability to breastfeed when she had her second child. She says, "I didn't pump very long after I went back [to work]. I actually just couldn't produce enough for my baby, and I know it was because of the stress because I never had that issue with my first. I am sad I won't ever get that back."
But let's not be too hasty to throw all men under the bus! Women are just as  guilty of using the lactation room for other things that aren't lactation. According to a female editor, she witnessed one of her fellow female editors use the lactation room to apply a full face of makeup. And one woman confessed to abusing the lactation room at her office so much, they renamed it "the quiet room."
The next time you're looking for a quiet place to do nonlactating things, try your car or an empty hallway. For women who are breastfeeding, not being able to lactate is a painful experience. Don't let your female coworkers suffer so you can make a phone call.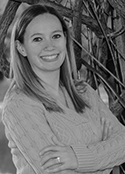 Melissa Blazejak is a Senior Web Content Editor at BLR. She has written articles for HR.BLR.com and the HR Daily Advisor websites and is responsible for the day-to-day management of HR.BLR.com and HRLaws.com. She has been at BLR since 2014. She graduated with a BA of Science, specializing in Communication, from Eastern Connecticut State University in 2008. Most recently, she graduated in 2014 with a MS of Educational Technology.