Question—What do you get when you combine automaker, Jaguar Land Rover, and electric music sensation, Gorillaz?
Answer—A recruiting team that will rock your socks off.
Jaguar Land Rover (Jaguar) and Gorillaz female guitarist—Noodle—have teamed up to recruit 5,000 new staff members to help enhance its knowledge of autonomy and electric technology, according to the BBC.
Jaguar says they will recruit new hires in two stages using the Gorillaz mixed reality app as an "innovative recruitment tool," because nothing says "looking to hire tech workers" like recruiting through an app based off of a virtual band. For those of you who are unfamiliar with Gorillaz, it is "an English virtual band created in 1998 by musician Damon Albarn and artist Jamie Hewlett. The band consists of four animated members … These members are fictional and are not personas of any 'real life' musicians involved in the project."
Part one of the recruitment process will have potential new hires assemble the Jaguar I-PACE Concept, an all-electric five-seater sports car. Part two consists of a series of code-breaking puzzles. "As the automotive industry transforms over the next decade, fuelled by software innovation, we have to attract the best talent and that requires a radical rethink of how we recruit," Alex Heslop—head of electrical engineering at Jaguar—told the BBC.
Heslop added, "Here we've found an engaging way to recruit a diverse talent pool in software systems, cyber systems, app development and graphics performance. It will be the first of its kind." Jaguar is looking to hire 1,000 electronic and software engineers and 4,000 workers across varying sectors, including manufacturing. Sadly, there will be no open positions for people living in the United States.
With Jaguar looking to have half of its models completely electric by the end of the decade, it's no surprise the company is taking this route. And for other tech companies looking to attract and retain top talent right here in the United States, take a page out of Jaguar's notebook. They could be starting the next recruiting trend.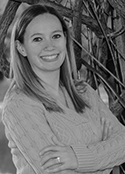 Melissa Blazejak is a Senior Web Content Editor at BLR. She has written articles for HR.BLR.com and the HR Daily Advisor websites and is responsible for the day-to-day management of HR.BLR.com and HRLaws.com. She has been at BLR since 2014. She graduated with a BA of Science, specializing in Communication, from Eastern Connecticut State University in 2008. Most recently, she graduated in 2014 with a MS of Educational Technology.