Over the course of my career working with senior leaders and people managers in a variety of organizations and industries, employee engagement has been a consistent challenge. While it is now well recognized as an important factor for business success, many leaders raise concerns that they don't know how to measure or improve employee engagement. As with many leadership initiatives, it appears to be more complex than it really needs to be.
Understanding what it is in very simple terms will help managers understand the small things that they can do to positively impact employee engagement—but also to keep an eye out for the things that they do that might negatively impact it. And many managers feel they don't have the knowledge or skill to be able to put the right focus on engagement, and most struggle to find the time.
I take the view that little things really matter. Whether your organization is big or small, whether you have HR expertise on hand or not, there are initiatives that can be done simply, cheaply, quickly—but effectively.
I wrote "50 Top Tools for Employee Engagement" as a collection of some of the tools I have seen, used and recommended over many years, with a view that it could both enable and inspire people managers throughout organizations to keep employees engaged. As I pulled together the tools, I noticed three common threads.
These three elements form the building blocks for effective employee engagement, whether an organization is large or small, profitable or charitable, and whether leaders are skilled and experienced or new to management. These three essentials are asking, listening and trusting.
Asking
One of the myths that surrounds leadership is that leaders should know all the answers—that your employees won't expect you to ask for their advice or ideas, because you should already know. But isn't it more useful to hear what your employees think, know and suggest than to enforce your predetermined opinions?
Your employees are the ones closer to the task than leaders are, connecting closer with the customer, experiencing the challenges of process or equipment first hand and spotting opportunities, big and small. So why not just ask them—give them the chance to tell you about what they are hearing, seeing, experiencing and sensing? This can be as simple as getting out and about to ask people—it doesn't have to be complicated, and there are no special skills required in having a chat with the people whose ideas really matter.
Listening
It's all very well asking, but if you're not then going to take any notice of the ideas, suggestions and recommendations that are made, there is no real point in asking in the first place. A critical factor in engaging with employees is really listening to the feedback you receive. Hearing means you are receiving it, but listening suggests that your brain actually processes the information it hears. Far too often, leaders hear what their people have to tell them, but they don't process it, and they don't act on it.
You need to ensure that the feedback you receive, whether requested or proactively offered, is listened to—processed, responded to, and wherever possible, acted upon. How you choose to respond will be important—straight rejections of ideas or suggestions may well discourage input in the future. If at all possible, explain the rationale for not moving forward with an idea that was suggested—it will be appreciated.  And asking for revised, similar or alternative suggestions will demonstrate that you have listened and appreciated your employees' inputs.
Trusting
We trust our employees with our most valuable assets—our customer relationships, making our products, our people, our money. However, there can be a reluctance to empower employees just in case it goes wrong—for example a reluctance to encourage peer level recognition, in case people just give it to their friends; or a reluctance to engage openly with customers in case your employee makes a promise they can't deliver.
But if you want to encourage a greater level of engagement among your employees, asking their views and really listening to them are great first steps, but you also need to trust them, enable them and empower them to take their contributions further—to make changes, evaluate the impact of the changes, and demonstrate their commitment to changes they recommend.
Leaders should focus these go/no-go decisions on the positive opportunities, the potential for great results, and the great learning experiences for all involved regardless of the outcome, rather than governing and making decisions based on what might go wrong. Manage the poor outcomes by exception, rather than assuming them to be the norm. Focus on the positives.
In business, we have to take some risks, and this is just as true when we consider employee engagement. The excitement, energy and commitment that can be harnessed by asking for suggestions, by really listening, and by trusting others to test out their ideas can be extremely valuable. Consider not just the benefits to your business (cheaper or more efficient processes, new or more loyal customers etc) but the additional discretionary effort of those involved and engaged employees.
Employee engagement is often over complicated, but by effectively utilizing these three building blocks—by asking, listening and trusting—you can make a great start in understanding what engagement means to your employees.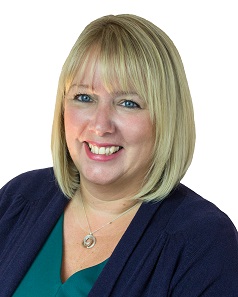 Debbie Mitchell is an organizational development consultant at Mitchell Palmer Limited specializing in employee engagement, coaching, talent management and change. She works with businesses both in the UK and internationally that include consumer electronics, FMCGs, pharmaceuticals as well as those in the transportation, insurance, not for profit and education sectors. Prior to this, Debbie held in-house HR and OD roles for British American Tobacco for 10 years, and has previous experience in HR for retail, public sector and manufacturing businesses.

Debbie is the author of 50 Top Tools for Employee Engagement, published by Kogan Page. She is available on Twitter (@MitchPalmerLtd) and via email at debbie@mitchellpalmer.co.uk