A health plan's lack of a full plan document, and an erroneous reference to such a document in the summary plan description (SPD), did not defeat the plan's claim for reimbursement from a beneficiary's medical malpractice settlement, a federal appeals court ruled.
An SPD can serve as the plan document, and the SPD in this case clearly stated the plan's reimbursement rights, the court explained in Rhea v. Alan Ritchey Inc. Welfare Benefit Plan, No. 16-41032 (5th Cir. May 30, 2017).
Background
"Melissa," whose spouse worked for Alan Ritchey Inc., was covered by the company's group health plan, which was subject to the Employee Retirement Income Security Act (ERISA).
Melissa suffered injuries from medical malpractice, and the plan covered about $70,000 worth of her related medical expenses. After Melissa sued her healthcare providers and obtained a settlement worth more than that amount, the Alan Ritchey plan sought reimbursement of the amount it had paid.
As a plan beneficiary, Melissa had received an SPD, which included the following reimbursement and subrogation language:
[I]f a third party causes a Sickness or Injury for which you receive a settlement, judgment, or other recovery, you must use those proceeds to fully return to the Plan 100% of any Benefits you received for that Sickness or Injury. … If the Plan incurs attorneys' fees and costs in order to collect third party settlement funds held by you or your representative, the Plan has the right to recover those fees and costs from you.
The SPD also alluded to a separate "official Plan Document" whose terms would prevail over the SPD's if there were any discrepancy. However, such a document did not actually exist, and when Melissa's attorneys asked for it the company instead provided an affidavit from its benefits administrator stating that the SPD "is the Plan document that has been accepted, ratified, and maintained by the Plan Sponsor, that contains all of the ERISA-required plan provisions, and operates as the Plan's official plan document."
Melissa refused to reimburse the plan, claiming that it had no such right because it did not have an ERISA-compliant written instrument in place. She also alleged "knowing misrepresentations" about the plan's ERISA compliance.
Melissa sued Ritchey and the plan, asking the federal district court for a declaratory judgment that she was not required to reimburse the plan. The defendants countersued for equitable relief and damages under ERISA. The district court granted the defendants summary judgment and awarded them more than $30,000 in attorneys' fees and costs. Melissa appealed the decision to the 5th U.S. Circuit Court of Appeals.
Appeals Court Decision
In its opinion on appeal, the 5th Circuit first cited ERISA's requirements for a written instrument addressing plan funding, administration, amendment, and payments, and for an SPD that apprises beneficiaries of their rights and obligations under the plan.
For an SPD to fulfill both of these functions is "nothing peculiar," the court stated: "Plan sponsors commonly use a single document to satisfy both requirements, and courts have blessed the practice."
Melissa argued that the U.S. Supreme Court's 2011 decision in CIGNA Corp. v. Amara (563 U.S. 421) required the SPD and written instrument to be separate documents. According to the 5th Circuit, however, "courts have consistently rejected that reading of Amara. To the contrary, where a plan has an SPD but no separate written instrument, the SPD can serve as the plan's written instrument."
Unlike Amara, which dealt with a conflict between the SPD and written instrument, this case simply concerns "whether an SPD can function as a written instrument in the absence of a separate written instrument," Judge Jerry Smith wrote for the three-judge panel. "When an SPD is a plan's only plausible written instrument, courts assume that the SPD is the written instrument," even if it was never formally adopted as such.
Level of Detail
Melissa also claimed that Ritchey's SPD did not comply with ERISA because it did not go into enough detail on how the plan should be funded or amended. While acknowledging that the SPD did not "lay out complex amendment or funding procedures," the court ruled that ERISA does not require these in a plan document.
"In fact, the Supreme Court has approved of an amendment procedure less detailed than the one in this case," Smith wrote. "Given that precedent, it is unlikely that the Court would find the amendment procedure here to be lacking. Likewise, the SPD's discussion of the Plan's funding is sufficient to satisfy ERISA's requirements."
Alleged Misrepresentation
Finally, Melissa alleged that Ritchey had been less than forthright about its reliance on the SPD. "Defendants did not inform [Melissa] that they considered the SPD to be the official plan document until her lawyers asked to see the plan document," Smith wrote. "[Melissa] claims that defendants 'lied' to her and therefore should not be able to enforce the SPD as the plan document." She cited cases that found a breach of fiduciary duty when plan administrators lied or misrepresented material facts.
According to the court, however, at least one other circuit has recognized an SPD as "the plan's governing text" despite its reference to a nonexistent plan document. Regarding Melissa's fiduciary claims, the court found no evidence of intentional misrepresentation or cases suggesting that "such an errant disclaimer breaches the duty of loyalty. "Most importantly, and fatal to her position, [Melissa] has not demonstrated how this misrepresentation is material or detrimental to her interest," Smith concluded.
The court also upheld the district court's award of attorneys' fees, noting that "[Melissa] was at least arguably acting in bad faith when she moved to deny the Plan a recovery to which it is contractually entitled."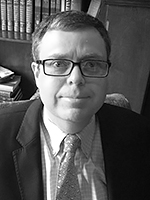 David A. Slaughter, JD, is a Senior Legal Editor for BLR's Thompson HR products, focusing on benefits compliance. Before coming to BLR, he served as editor of Thompson Information Services' (TIS) HIPAA guides, along with other writing and editing duties related to TIS' HR/benefits offerings. Mr. Slaughter received his law degree from the University of Virginia and his B.A. from Dartmouth College. He is an associate member of the Virginia State Bar.

Questions? Comments? Contact David at dslaughter@blr.com for more information on this topic