HR professionals across all industries are increasingly engaged in discussions with company leadership about improving employee retention rates. In order to increase workplace satisfaction, considerable focus has been placed on strategies to truly engage with employees, ensuring they feel supported, happy, and healthy—both at work and in life.
A June 2017 study reveals that this approach pays off, noting that employees are willing to work longer and make less money if their employer is empathetic, particularly when it comes to employee benefit offerings. According to the same workplace empathy study, 90 percent of employees surveyed say employers should demonstrate empathy by offering financial well-being programs.
With finances now a leading cause of stress for most Americans, financial wellness has become a key component to improving productivity and retention rates.
Considering improving upon your organization's existing financial wellness strategy—or offering financial wellness to employees for the first time? Here are five best practices to ensure success:
1. Employee Wellness Should Be Approached Holistically
Employer wellness programs began emerging during the early parts of the last decade, rising to a point where now more than 70% of organizations offer some type of wellness program to their employees. While programming strategies, resources, and tools have improved with each new technology, data set, and medical insight, financial problems—the leading reported cause of stress—have been generally overlooked.
What would a wellness program look like if it considered financial problems just as it does sugar, smoking, or obesity? With documented correlations between financial stress and health risks such as anxiety, depression, high blood pressure, and substance abuse, now is the time for the next step in employer wellness plan offerings. Employers must consider a more holistic approach to employee wellness, which should include physical, mental, social, and financial health.
2. Financial Stress Is a Productivity Killer
According to a recent study by Bank of America, an incredible 56% of employees report feeling stressed about their financial situation. Among those workers who are stressed about finances, more than half report that their stress interferes with their ability to be productive and maintain focus in the workplace. The impact of financial stress will only continue to grow as more and more Millennials, a generation fraught with student debt, enter the workforce.
Such anxiety poses a huge risk for employers if not addressed—in addition to its negative impact on employee productivity, financial stress can have a huge effect on employees' health and overall wellbeing. Eighty-six percent of employees indicate they would participate in a financial education program if offered by their employer. It is clear that financial wellness should no longer be viewed as an optional benefit, but instead a key resource in employers' benefits packages.
3. Financial Wellness Should Be Ever-Evolving
Every employee is different and so are their financial stories. For this reason, employee financial wellness should be an ongoing process that evolves with employees' life stages.
In order to achieve the highest employee engagement within their financial wellness programming, employers need to offer solutions that empower each employee with personalized guidance to control spending, save, and reach specific financial milestones (like paying off student loans or saving for retirement). Additionally, employers should ensure their financial wellness programming is scalable, so it can grow and adapt as the organization grows, and sets and achieves new goals.
4. Employers Should Include Current Benefit Offerings
It is important to include all of your company's benefits offerings in your financial wellness program, including the retirement plan, HSA, and voluntary benefits. Far too often, these benefits are not incorporated into financial wellness programs, which does not help engage employees in these important programs and can be confusing.
By creating communication campaigns and rewards for engagement, employees are able to better understand how their benefits can help improve their overall financial picture. This whole-picture view excites and motivates employees to take an active role in their financial decisions.
5. Tracking Engagement Is Critical To Financial Wellness Success
The success of an organization's financial wellness program critically depends on leadership's ability to track employee engagement in real-time. By monitoring how engaged employees are in their financial wellness programming—as well as how far they've come in progressing toward individual and company goals—employers can identify and address any issues as they arise.
The ability to determine engagement rates with the press of a button demonstrates how employers have lowered financial stress within their teams, which is an invaluable way to showcase ROI.
With these takeaways in mind, it is clear that financial wellness is not just a fad. Employees feel increasing stress from their financial health. The only way for employers to ensure that this stress doesn't significantly impact productivity and retention is by making overall employee wellness a top HR priority ahead of the upcoming open enrollment season.
By offering the knowledge and tools employees need to succeed with their finances, employers are not just improving productivity and job satisfaction rates—they are setting their employees up for a happier, healthier life.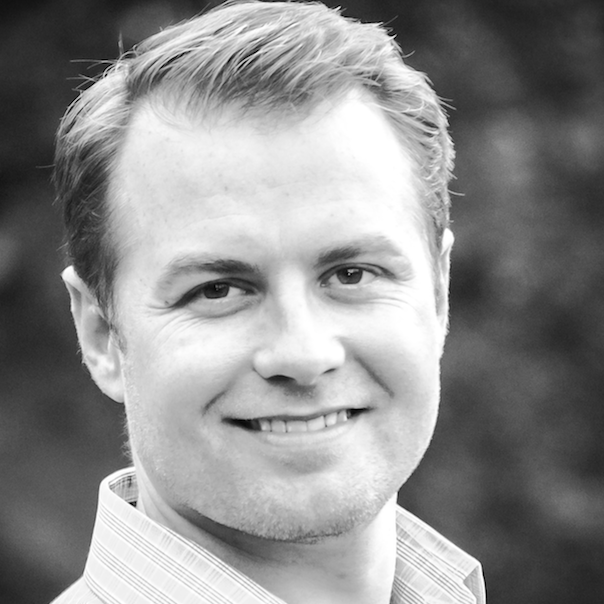 Chris Whitlow is the founder and CEO of  Edu(k)ate, a workplace financial wellness provider with a mission to give every person access to expert financial guidance. Chris works with the Edu(k)ate team to solve problems that ease the financial stress a majority of Americans experience each day. Edu(k)ate (@teamedukate ) helps employers provide the best financial wellness benefits, thus helping employees manage their financial stress, increase their productivity, and live happier, healthier lives.