The Department of Justice (DOJ) has filed an amicus brief in the case of an employee who claimed his employer violated Title VII of the Civil Rights Act when it discriminated against him on the basis of his sexual orientation.  The DOJ's brief asserts that Title VII's prohibition of sex discrimination does not extend to discrimination based on sexual orientation. 
The case (Zarda v. Altitude Express, 855 F.3d 76 (2d Cir. 2017)) is pending in the 2nd Circuit Court of Appeals and could overturn current precedent in that circuit on the application of Title VII to sexual orientation discrimination.
The Business Impact of Trump's EEOC, DOL, NLRB, and SCOTUS Priorities

An ideological shift for federal regulatory oversight is happening in Washington, D.C. At BLR's 2017 Advanced Employment Issues Symposium (AEIS) in Las Vegas, 2 experienced labor law attorneys will discuss the business impact of enforcement priority shifts at the DOL, NLRB, and EEOC; how a conservative Supreme Court majority could shape the future workplace practices and policies; and more.
A three-judge panel of the court had ruled that Title VII does not extend to sexual orientation claims, but following a decision by the 7th Circuit Court of Appeal that sexual orientation discrimination violates Title VII, the 2nd Circuit agreed to rehear the case with the full court.
The DOJ's position is in stark contrast to the position taken by the Equal Employment Opportunity Commission (EEOC) which is that discrimination on the basis of sexual orientation or transgender status constitutes sex discrimination in violation of Title VII.
In July 2015, the EEOC ruled that a complaint alleging discrimination based on sexual orientation in violation of Title VII is within EEOC's jurisdiction (Baldwin v. Foxx, Appeal No. 0120133080 (2015)).
The EEOC noted that Title VII prohibits employers from relying on sex-based considerations when taking employment action and that there is an "inescapable link" between allegations of sexual orientation discrimination and sex discrimination. The EEOC concluded that claims of sexual orientation discrimination should be treated as complaints of sex discrimination under Title VII.
Twenty-two states, the District of Columbia, and many counties and cities have laws or ordinances that prohibit employers from discriminating on the basis of sexual orientation.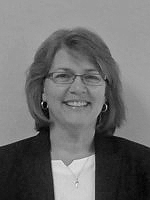 Joan S. Farrell, JD, is a Legal Editor for BLR's human resources and employment law publications. Ms. Farrell writes extensively on the topics of workplace discrimination, unlawful harassment, retaliation, and reasonable accommodation. She is the editor of the ADA compliance manual—ADA Compliance: Practical Solutions for HR. Before coming to BLR, Ms. Farrell worked as in-house counsel for a multistate employer where she represented management in administrative matters and provided counseling on employment practices.

Follow Joan Farrell on Google+

Questions? Comments? Contact Joan at jfarrell@blr.com for more information on this topic