A few weeks ago, like many readers, I came across the Lucinda Chambers interview that was first published in fashion journal Vestoj. Chambers, former fashion director at British Vogue, announced that she had been fired in May by the magazine's new editor-in-chief.  She said: "It took them three minutes to do it. No one in the building knew it was going to happen. The management and the editor I've worked with for 25 years had no idea. Nor did HR. Even the chairman told me he didn't know it was going to happen. No one knew, except the man who did it—the new editor."
A spokesperson for British Vogue disputed these comments, stating: "It's usual for an incoming editor to make some changes to the team. Any changes made are done with the full knowledge of senior management." The interview was subsequently amended at the request of publisher Condé Nast for mostly legal reasons, but some readers had a chance to communicate their outrage at the way Chambers was treated, offering words of encouragement and support, while others praised her for having the courage to denounce the fakeness of the fashion magazine industry and the devastating impact it has on people's self-esteem.
Parting Ways with Long-Time Employees Can Be Painful Decisions
Although an employer almost always will find letting go of a long-term employee to be painful and difficult, companies do have to take this step in some instances. Many employees thrive in their careers working decades for the same employer. But sometimes, long-term employees experience difficulties in their work when they resist change—whether it is in management or within the industry.
They can be so set in their ways that they lack the flexibility to adapt to change, losing touch with the reality of the business world around them. While they have the big advantage of company knowledge, they can have a false perception of the level of their value to the organization. They tend to believe that the company will collapse without them. And yes, some employees can be more difficult than others to replace, but the truth is that everyone can be replaced.
Termination often takes long-term workers by surprise because being let go has just never entered their minds as they have been thinking it can only happen to newbies who don't know or do their jobs. Employees in general often lack the full understanding of the external constraints and pressures that can lead a company to make certain decisions or change trajectory in order to stay in business or remain successful, hence the importance for the employee to adapt to change.
The most surprising statement in the Chambers interview is her claim to have been let go in a matter of minutes with no prior knowledge by senior management or HR. In situations like these, senior management and HR are almost always aware when such an event is going to occur, as it can have serious legal consequences for an employer.
Employees Must Believe in Your Mission to Stay On Board
In her interview, Chambers went on to state: "Truth be told, I haven't read Vogue in years. Maybe I was too close to it after working there for so long, but I never felt I led a Vogue-y kind of life. The clothes are just irrelevant for most people—so ridiculously expensive."
When an employee no longer believes in the product he or she is supposed to help sell, or in the direction, values, vision, and mission of the company, it becomes impossible for an employee-employer relationship to work over the long term. Even though Chambers may be right in what she observed about the fashion magazine industry during her long tenure, at the end of the day, an employer will want employees who are fully committed to its mission and who believe in its product.
This commitment is what drives employee engagement, which is key to the success of a company's ability to innovate and achieve financial success, reputation, and standing in its industry.
Can Your Severance Policy Ensure an Amicable Goodbye?
While post-termination severance packages were most commonly offered to executives in the past, they have now become more widely extended to long-term employees. This has benefits to both employees and employers.
In fact, many companies are now adopting severance policies. A worldwide study conducted in 2014 by the Manpower Group revealed that 75 percent of companies surveyed across the globe had a formal severance policy because many companies believe that "severance is one of the keys to ensuring a difficult action has the best possible positive outcome while speeding the return to productivity, profitability and employee engagement." These policies must be carefully crafted in order to ensure that they are legally sound.
A company that does not have an official severance policy package should be open to helping its long-term employees who want to leave by negotiating with them a package that will work well for both parties and legally agree to a mutual separation. Employees are always better off negotiating their departures as soon as they feel that they are becoming disengaged or disgruntled, so they can have a real opportunity to get a new start and explore new passions.
Maintaining good relationships with a previous employer, especially one where an employee has spent more than a decade, can pay big dividends down the road. Furthermore, when an employee takes proactive control of the situation, he or she is more likely to feel empowered about the future.
And for employers, helping their (long-term or otherwise) employees transition as smoothly as possible is not only the right humane response but makes the employee less likely to complain about the company on social media, like, for example, Glassdoor.
An employment separation conversation initiated by management is always going to be a very difficult one. While most HR professionals agree that shorter termination conversations are preferable because such conversations can be tricky—as they can open the door to debate and slippery legal grounds if not properly controlled—showing consideration and a high level of care during the conversation will demonstrate respect and appreciation for the employee's long-term loyalty.
Companies will benefit greatly from an "amicable" separation with a long-term employee, likely attainable with a generous post-severance package and a caring conversation.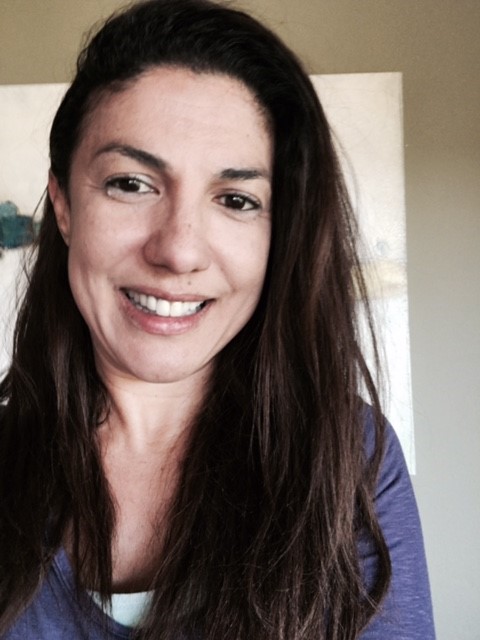 Florence Richard is a Director of Human Resources at an Asset Management firm in Sausalito, California. She has 20 years of Human Resources experience. She served as Director of Human Resources at an elite private school in San Francisco. Before that, she worked for several years in venture capital. She received her bachelor's degree in business and languages from the Sorbonne University in Paris. Florence holds the SPHR® certification with the HR Certification Institute and is a SHRM Senior Certified Professional (SHRM-SCP®). Florence grew up in the Caribbean on the French island of Guadeloupe, and has been living in the Bay Area for 20 years.