If you work in a company of any scale you've undoubtedly heard of Agile. Originally conceived as a software development process, "agile" is being applied broadly across entire organizations. This is forcing traditionally non-tech practices, like HR, to rethink how they operate. While agile practices offer many tactical practices for teams to undertake, it is an agile mindset that will ensure your HR practice keeps pace with this rapid evolution.
An agile mindset is one focused on flexibility and continuous learning. As you examine your own HR practice, the following three qualities are absolute must-haves for a 21st century organization to thrive and adapt.
Transparency
With the proliferation of technology in the way we run and manage our organizations along with crowd-sourced sites providing insight into other companies, our employees demand a new kind of communication with their HR partners. Specifically, they demand transparency.
As we make decisions about hiring, staff cuts, professional development and performance management, our teams need to understand what's driving those changes. They want to know how we, as HR professionals, know that these are the right decisions to make. Which criteria will we use to determine whether these are good decisions?
The more open your team can be on these success criteria and rationale, the more successful these changes will be. Perhaps more importantly, the more open your teams will be to future changes.
For example, let's say you decide to invest in training for the entire tech organization. Clearly articulating how you'll determine whether that was a good use of everyone's time – e.g., increase in productivity and morale with a decrease in complaints to middle managers – helps the teams objectively articulate the value of the training and helps your HR team determine whether this was a good idea.
Transparency is key to removing perceptions of subjectivity in HR decision-making. It also helps your teams understand why certain decisions are made and how, as an HR partner, you'll determine whether these plans stay in place or evolve.
Humility
Once you've set objective success criteria and put a new plan in motion, you can begin to determine the success of that plan. Here's the rub though – you're likely to be wrong the first time out of the gate. It's at this point that humility becomes the critical success quality.
The sooner you find out that you've not put the ideal plan into motion, the sooner you must change course. This is, in fact, being agile. Being humble allows you, the HR partner, to admit to your colleagues and teams that the plan had some flaws and you're going to evolve some of the thinking behind it or perhaps shelve it altogether.
To be clear though, being humble does not mean having a plan or a strong opinion. As an HR practitioner you have the experience to make good decisions based on experience however: In the face of evidence that your idea is less-than-successful, you must be willing to change your mind.
In addition, baking in transparency into humility, it's key for you to admit what went wrong, how you learned that it was wrong and what you plan to do about it. This builds trust with your teams. They see you as someone who comes up with ideas, makes it clear why you think these are good ideas and is willing to change your mind in the face of evidence to the contrary.
Humility is in short supply in most companies, but in order to build a responsive HR practice that can shift gears based on the rapid pace of change happening across all industries today, it must be not only something we reward our teams for, but also something we actively practice in our work.
Continuous Learning
Agile espouses small, iterative changes to the way we work with reflection at the end of short cycles of time to understand how well our decisions worked. Leveraging transparency about what we learned and humility to assess how to change, we start to build a culture of continuous learning. Short cycles – e.g., 1-2 weeks – minimize the level of investment we expend on new project ideas.
At the end of each cycle we get together as a team to determine how well our ideas are taking shape. When they don't go well we have an opportunity to improve our plans. In fact, we have this opportunity at the end of each of these short cycles. If we take advantage of this short reflection exercise – called a retrospective – we create a culture that is always learning.
In some companies, when something doesn't go well it's seen as a failure. All too often that failure is frowned upon. This reduces the incentive to try new ideas or take any risks. The only way we can learn anything is to try and see if it works. It's through failure that we learn what to improve and how to improve it.
Continuous learning can only happen if the culture of the company supports failures. Clearly, no one wants to fail. And no one really wants to advertise their failure—but if you minimize the investment in new ideas then their failure has little impact.
You tried out a new hiring plan in one location for a month. You learned that the way you structured the internal candidate referral system created some less-than-ideal gaming of the system. You now have the opportunity to change the system (continuous learning), admit you made a mistake (humility) and communicate clearly why you made the change and how you'll continue to determine success (transparency).
HR practices are currently behind the curve in transitioning into a more agile way of working. By embracing the qualities of transparency, humility and transparency HR partners can increase their teams' abilities to adapt, react and provide the best possible support for their organizations.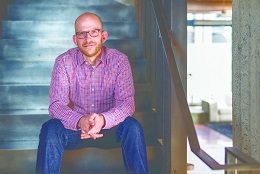 Jeff Gothelf is an organizational designer and executive coach. He co-founded Neo Innovation in New York City and helped build it into one of the most recognized brands in modern product strategy, development and design. He is the co-author of Sense and Respond (HBR Press). You can find Jeff on Twitter @jboogie.