As we approach the dog days of summer, internships across the country will be wrapping up as college students prepare to head back to school. And one internship program is giving college kids—and adults over the age of 21—something to talk about!
In March, World of Beer (WOB)—a Florida-based craft beer bar chain—offered up an "internship of a lifetime" for three lucky individuals. The company announced that it would be picking three lucky finalists to participate in a 4-month paid internship. The three finalists had to submit a 1-minute video in which they shared his or her passion for beer, a life-changing beer experience, or something quirky that would make the finalist stand out among the competition.
"The selected Drink It Interns will be World of Beer narrators, capturing content from around the country and the world and sharing it back via WOB social media channels to fans, bringing fresh stories and new insights in the world of brew traveling," the company was quoted as saying. "The interns will be reporting on a behind-the-scenes look at the beer industry, covering brewery and WOB events, while gaining real-world experience in a professional field that offers limitless possibilities."
This year's "Drink It Interns" were Trina-Jo, Taylor, and Quinton and Bobby. We're not sure how WOB came to pick four finalists, but we're pretty sure that Quinton and Bobby were a packaged deal—and were too hard to pass up based on their charisma and extensive beer knowledge. All four "interns" got to travel the country and abroad, sampling beer from various breweries and detailing their findings on social media and on the company's website.
So how much did these interns make the past 4 months? Not counting all the free beer these interns could consume; each intern took home $12,000 and had all travel expenses paid by WOB. You can read all about the Drink It Intern experience here. If you're looking to spice up your internship program next year, offering free beer is a surefire way to get people applying and in the door—just make sure you check IDs!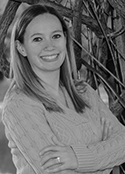 Melissa Blazejak is a Senior Web Content Editor at BLR. She has written articles for HR.BLR.com and the HR Daily Advisor websites and is responsible for the day-to-day management of HR.BLR.com and HRLaws.com. She has been at BLR since 2014. She graduated with a BA of Science, specializing in Communication, from Eastern Connecticut State University in 2008. Most recently, she graduated in 2014 with a MS of Educational Technology.