Financial emergencies happen, and some of them create enough stress to distract people at work. To Millennials, it might be when that car that got them through college finally fails. To Gen-Xers, it might be when a teenage child needs braces. To Baby Boomers, it might be when the family home suddenly needs a new roof.
Some 44% of workers say they worry about money while at their jobs, and 46% say they spend 2 to 3 hours of their employer's time each week trying to handle personal financial matters, according to 2016 research from The Prudential Insurance Company of America titled "How Well Protected Are Employees Against Key Financial Risks?"
This is where employer-sponsored financial wellness programs can improve workers' financial security, reducing concerns that affect everything from health to job performance. A 2016 study by GuideSpark, "Financial Wellness Research,'' showed that 81% of employees feel that a financial wellness program would reduce stress, and 76% said that it would help them appreciate their company more.
People increasingly look to their employers as a trusted source of financial solutions. Prudential's research found that individuals are more likely to use budgeting, savings and investing tools when they are provided at work.
Benefits programs from employers have long helped employees prepare for retirement and be ready for emergencies. As the job market changed and evolved, so did the challenges. Employers have moved away from defined benefits plans to defined contribution plans. As healthcare insurance costs skyrocketed, employers shifted more of those costs to employees. Still faced with a desire to provide attractive benefits and the need to keep costs under control, many firms have increased the use of voluntary benefits.
With a shifting benefits landscape, benefits providers can serve as a trusted advisor for employers on financial wellness while offering traditional services that make benefits administration easier and help employees make benefit decisions.
Financial Wellness Programs Are Similar to Physical Wellness Plans
As benefits costs rose, employers found that providing health-and-wellness plans reduced insurance costs to both employees and employers. Everybody won: Employees stayed well, and employers got workers who feel better and more productive. Now companies are seeing the same thing with financial wellness benefits. The approach helps employees feel confident about their finances and the employer by cutting the number of people tapping into their retirement accounts or retiring later.
Over eight in ten financial executives felt that their companies would benefit from a financial wellness program, and 78% said employers should help their employees achieve financial wellness during their working years, according to a 2016 study, `The Value of Employees' Financial Wellness," conducted by CFO research and sponsored by Prudential.
Successful financial wellness programs can help companies achieve strategic goals, including increasing productivity, optimizing the investment in benefits programs by tailoring them specifically to their workforces, and managing benefits costs.
Financial Wellness Helps People Retire on Time
Since employer-based financial wellness plans help people save and invest, workers can often retire sooner. Retirement sometimes gets put on hold when emergencies arise in households that haven't prepared. In 2012, employees withdrew $70 billion from retirement savings to pay for unexpected life events, $60 billion of that was subject to tax penalties for early withdrawal, according to HelloWallet's "The Retirement Breach in Defined Contribution Plans" study from 2013.
Not surprisingly, a separate survey by PricewaterhouseCoopers, "Employee Financial Wellness Survey 2016 Results," showed that 44% of respondents said they will retire later than originally planned, up from 36% a year earlier.
When employers work longer than expected – or want to – it gets expensive. Compensation, benefits and pension/retirement plan costs go up, and they go up fast: The U.S. Bureau of Labor Statistics says a 1-year delay in expected retirement costs employers 1.2% more in workforce costs; at 2 years, it's 2.2% more; at 3 years, it becomes 3%. Additionally, people who delay retirement can feel more stress, which reduces productivity and engagement. And when it comes to attracting new talent, it can become more difficult to cultivate and retain rising stars when upward mobility is curbed by limited turnover.
The Three Pillars of Financial Wellness
Prudential determined that three financial pillars form the foundation for financial security:
Day-to-day money management
Achieving important financial goals
Protecting against key financial risks
Seems simple enough, but achieving those goals becomes difficult when ingrained behavior runs counter to sound advice. We procrastinate planning for the future; we're too optimistic about avoiding financial emergencies; and we want things now, which can affect our financial future.
Fortunately, employers can address these problems by implementing financial wellness programs that help people by:
Including tools to help workers plan effective budgets that reduce debt, make room for emergency preparedness and help them save for on-time retirement. Workers get peace of mind as they work toward achieving financial goals.
Helping workers stop procrastinating saving for retirement. This is a critical task since it only becomes more difficult with time.
Helping people prepare for financial emergencies, such as a sudden loss of income, unexpected health costs and a host of other calamities.
While some financial wellness programs offer a specific set of solutions, the ones that truly work are designed for individuals based on aggregated data from their companies. This allows employers to tailor their benefits package to fit what employees need most. Benefits providers can use their existing relationships with employees to design programs specifically to their needs.
Successful financial wellness programs also give employees financial education and guidance, which helps them leverage all the other aspects of the program. People trust their employers: 38% would like to have a one-on-one meeting with a financial advisor through their employers. More than half of workers age 25-38 want that benefit, according to data from LIMRA's 2015 "LIMRA Report: Household Finances Cause Highest Stress Levels for Americans."
While financial wellness can be defined broadly, it varies by individual. It can mean peace of mind, freedom from debt and a comfortable retirement. Employers can use financial wellness programs to make a significant difference in their employees' lives. In the end, the best programs educate and engage workers, provide insights into the unique financial needs of each specific workforce, and help employees take concrete actions to improve their lives.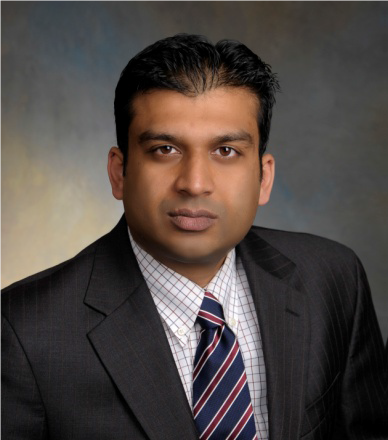 Vishal Jain is Prudential Group Insurance's Vice President of Strategy and Financial Wellness. He works with the Profit & Loss (P&L) leaders, functional business leaders, and others throughout the organization to develop winning business strategies, coordinate and manage the business planning process, and convert Group Insurance's marketplace data into actionable insights and competitive advantage for current and future business.  Vishal also leads Group Insurance's financial wellness initiative, which includes teaming with partners across Prudential to define, develop, and deliver a market-leading institutional financial wellness value proposition.
Group Insurance coverages are issued by The Prudential Insurance Company of America, a Prudential Financial company, Newark, NJ.