Odd job title alert: The National Aeronautics and Space Administration (NASA) is now on the hunt for a planetary protection officer (PPO). What is this, you ask? Well, in a nutshell, the person who takes on the role of PPO basically becomes Will Smith in the blockbuster film, Independence Day—and he or she will be tasked with protecting the planet from space invaders … just kidding! The PPO will be protecting Earth from tiny microbes that are brought back from space—not as exciting as the title implies.
According to the job description, "The Planetary Protection Officer (PPO) is responsible for the leadership of NASA's planetary protection capability, maintenance of planetary protection policies, and oversight of their implementation by NASAs space flight missions."
While this is a full-time job, it's only a part-time position. Meaning, the person who is hired as a PPO will serve for 3 years, with the possibility of a 2-year extension. The compensation ranges from $124,406 to $187,000 annually. Like most jobs with NASA, the ideal candidate should have a wealth of knowledge related to physical science and/or related engineering science, such as mechanics, dynamics, properties of materials, and electronics.
With that being said, you'd expect a person like Sheldon from The Big Bang Theory to be the ideal candidate, but as it turns out, a 9-year-old boy seems to be the perfect fit. ABC News recently interviewed Jack, a 9-year-old alien enthusiast from New Jersey. Jack had heard that NASA was looking for a planet protector and assumed that had meant someone who was willing to fight aliens. So, naturally, Jack sent NASA a letter applying for the position.
The letter reads, in part: "I may be nine but I think I would be fit for the job. One of the reasons is my sister says I am an alien also, I have seen almost all the space and alien movies I can see. I have also seen the show Marvel Agents of Shield and hope to see the movie Men in Black. I am great at video games. I am young, so I can learn to think like an alien." Jack signed his letter as being the Guardian of the Galaxy.
Jack's father wrote an e-mail to NASA explaining that "Jack, of course, is pretty sure he'll get the job … I'm trying to manage expectations with the hope he might receive a response letter in the mail." And, of course, NASA was quick to respond.
In the letter, NASA gently let the youngster down by informing him that the position does not, in fact, fight aliens, but helps the planet by protecting it from space microbes. James L. Green, PhD, wrote to Jack, "We are always looking for bright future scientists and engineers to help us, so I hope you will study hard and do well in school. We hope to see you here at NASA one of these days!" NASA also made sure to call Jack and thank him for applying. Jack told ABC News, "I feel like—I am the only one who really wants a job at NASA this young." But he's actually not alone.
According to a NASA statement, the PPO position has been in place since the 1960s and garners a lot of interest from the scientific community. "Although the Planetary Protection Officer position may not be in real-life what the title conjures up, it does play an important role in promoting the responsible exploration of our solar system by preventing microbial contamination of other planets and our own."
If you're struggling to find talent, take a look at your job titles. If you can spruce them up to make them sound more interesting, you may be able to attract more talent. And, who knows, maybe one day HR professionals will be known as Human and Extraterrestrial Resources.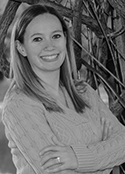 Melissa Blazejak is a Senior Web Content Editor at BLR. She has written articles for HR.BLR.com and the HR Daily Advisor websites and is responsible for the day-to-day management of HR.BLR.com and HRLaws.com. She has been at BLR since 2014. She graduated with a BA of Science, specializing in Communication, from Eastern Connecticut State University in 2008. Most recently, she graduated in 2014 with a MS of Educational Technology.