Every day, the news tells you that "such and such" is the "new silent killer." One day, we're told that sitting will lead to a premature death; so, we go out and buy standing desks. The next day, we're told that too much standing is bad for our health, so now what? Do we squat in an awkward position, trying to both sit and stand for 8 hours a day? Fortunately, there's a new gadget to help solve this problem.
It's a proven fact that living a sedentary lifestyle is the real silent killer—and being sedentary includes standing and sitting for extended periods of time. If your company can't afford the fancy treadmill desks to keep employees mobile, there may be another option for you.
Introducing the Chairless Chair®. This wearable accessory will have your employees sitting anywhere, literally. According to Exoskeleton Report, noonee's Chairless Chair "is a rigid brace that can be activated at any time to lock into place, turning the exoskeleton into a chair." The brace straps around your arms/shoulders—looking similarly like a backpack—your waist, and the tops of your thighs. The stabilization legs that are attached to the brace also connect to your shoes for added safety.
According to a review by Business Insider, "the frame is constructed of aluminum and carbon fiber, and weighs only two kilograms [roughly 4.5 pounds] when strapped to a user's waist and thighs." The lightweight design makes it comfortable for the individual by not adding too much excess weight. You can even walk and run wearing this device.
The Chairless Chair is great for workers in manufacturing plants, hospital settings, and any industry that requires employees to stand for extended periods of time. While the design is a little goofy looking, the benefits could be worth it!
According to noonee—a Zurich-based company, the chair helps reduce physical strain while providing a comfortable and more productive work environment. Noonee claims the chair will reduce employee absences and enable long-term employee commitment. It is unclear what the cost of noonee's Chairless Chair will run your company, as the noonee's website does not offer any pricing or shipping information. However, similar-style chairs can be found online, and they're a few hundred dollars cheaper than a treadmill desk.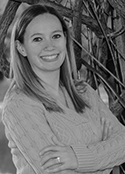 Melissa Blazejak is a Senior Web Content Editor at BLR. She has written articles for HR.BLR.com and the HR Daily Advisor websites and is responsible for the day-to-day management of HR.BLR.com and HRLaws.com. She has been at BLR since 2014. She graduated with a BA of Science, specializing in Communication, from Eastern Connecticut State University in 2008. Most recently, she graduated in 2014 with a MS of Educational Technology.