August 21, 2017, was a once-in-a-lifetime opportunity to see a solar eclipse for some and—since it occurred on a Monday—a loss of profit for others. Did your company hold a solar eclipse viewing party, or did you simply allow your employees to view the eclipse on their own? Either way, if your employees weren't working during the 2½ minute event, it cost your company … but by how much?
According to Challenger, Gray & Christmas, Inc. (Challenger) and the Bureau of Labor Statistics (BLS), the solar eclipse cost employers an estimated $694 million in lost productivity. Challenger says that while the eclipse itself only lasted 2½ minutes, the time it takes employees to gather their eclipse viewing materials and find a spot to view the celestial event could have taken up to 20 minutes.
Challenger broke down the math as so:
National cost to employers—$694,098,123
87,307,940—Estimated number of workers who were at work during the eclipse
$7.95—Cost of 20 minutes of unproductive time per worker due to the eclipse based on the average hourly wage of $23.86
123,761,000—Full-time workers aged 16 and over

Source: BLS Current Population Survey 2016

8%—Percentage of workers who work a shift other than the day shift, including evening, night, irregular shifts, or rotating shifts

Source: BLS Data on Flexible and Night Shifts 2004

8%—Percentage of workers who work on an average weekday

Source: BLS American Time Use Survey 2016
Challenger reports that "[t]he cost to states and metro areas directly in the path of the eclipse, where traffic [was] expected to increase substantially, could see almost $200 million in lost productivity combined." Challenger adds that areas, such as Chicago, could see a $28 million hit to productivity alone. For areas in the Southeast, however, the impact could be minimal given that the time frame to view the eclipse was during the early afternoon—meaning most employees could have been on an unpaid lunch break while viewing the eclipse.
"Since this [was] happening over the lunch hours, the financial impact is minimal," says Challenger. Challenger says that hindering employees from viewing the eclipse could have done more harm than good, as it would decrease employee morale. Challenger also suggested employers make the day a special one by offering eclipse-related contests, viewing parties, or eclipse-themed potlucks.
"A loss of productivity does not necessarily mean that good things cannot come out of this eclipse. By considering how this event may impact employee morale, companies can turn this potential monetary loss to a gain when it comes to employee satisfaction," says Challenger.
Did you turn the eclipse into an employee engagement opportunity? If so, we want to hear about it! Share it in our comments section below, or e-mail us, and it could be featured in the next HRSBT!
If you'd like credit for your story, include your Facebook or Twitter handle and we'll mention you in the article and on social media.
Note: We reserve the right to edit submissions for clarity, anonymity, and so forth.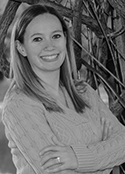 Melissa Blazejak is a Senior Web Content Editor at BLR. She has written articles for HR.BLR.com and the HR Daily Advisor websites and is responsible for the day-to-day management of HR.BLR.com and HRLaws.com. She has been at BLR since 2014. She graduated with a BA of Science, specializing in Communication, from Eastern Connecticut State University in 2008. Most recently, she graduated in 2014 with a MS of Educational Technology.