Violence in the workplace is an important safety and health issue; one that is too often overlooked or ignored. Under the Occupational Safety and Health Act of 1970 (OSH Act), employers are responsible for providing safe and healthful workplaces for their employees.
An Occupational Safety and Health Administration (OSHA) directive, Enforcement Procedures for Investigating or Inspecting Incidents of Workplace Violence, issued in September 2011, establishes uniform procedures for OSHA district supervisors and area directors for responding to incidents and complaints of workplace violence and conducting inspections in industries considered vulnerable to workplace violence, such as healthcare and social service settings and late-night retail establishments.
Among the controls listed in OSHA's directive that employers may use to prevent workplace violence is establishing contacts within the local police. Police and firefighters are a crucial part of our workplace safety, and they often work long, arduous hours.
Overtime for Police Officers and Firefighters
Police officers and firefighters have special overtime rules. Overtime pay for most employees is based on a 7-day workweek.  Overtime pay for police officers, firefighters, and related employees, on the other hand, may be determined on a 28-day work period.
The maximum number of hours that fire protection employees can work in the 28-day period without overtime is 212. The maximum number of hours that law enforcement employees can work in the 28-day period without overtime is 171. These amounts are prorated for shorter work periods.
Additionally, small government agencies have a complete overtime exemption with respect to fire protection and law enforcement employees if the agency employs fewer than five employees in fire protection or law enforcement activities during the workweek. Public employers covered by these special rules should consult with an employment attorney familiar with public sector wage and hour issues to ensure that their pay plans comply with the law.
Who Qualifies as Police Officers and Firefighters?
According to DOL Fact Sheet #8: Law Enforcement and Fire Protection Employees Under the Fair Labor Standards Act (FLSA), fire protection personnel include firefighters, paramedics, emergency medical technicians, rescue workers, ambulance personnel, or hazardous materials workers who:
are trained in fire suppression
have the legal authority and responsibility to engage in fire suppression
are employed by a fire department of a municipality, county, fire district, or state; and
are engaged in the prevention, control and extinguishment of fires or response to emergency situations where life, property, or the environment is at risk.
There is no limit on the amount of nonexempt work that an employee employed in fire protection activities may perform. So long as the employee meets the criteria above, he or she is an employee "employed in fire protection activities" as defined by the FLSA.
Law enforcement personnel are employees who are empowered by state or local ordinance to enforce laws designed to maintain peace and order, protect life and property, and to prevent and detect crimes; who have the power to arrest; and who have undergone training in law enforcement.
Employees engaged in law enforcement activities may perform some nonexempt work which is not performed as an incident to or in conjunction with their law enforcement activities. However, a person who spends more than 20 percent of the workweek or applicable work period in nonexempt activities is not considered to be an employee engaged in law enforcement activities under the FLSA.
Compensatory Time in Lieu of Overtime Pay
The DOL states that under certain conditions, a state or local government agency may give compensatory time of at least 1 1/2 hours for each overtime hour worked, instead of monetary overtime compensation. Police and fire protection workers may accrue up to 480 hours of compensatory time.
Employers must permit their police officers and fire protection employees to use compensatory time on the dates they request. There is an exception to this rule if using the compensatory time when requested would unduly disrupt the operations of the agency.
Employee safety is of primary importance to employers. The long hours and dangerous work done by police officers and firefighters is crucial to that end goal.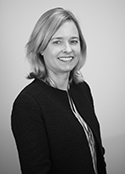 Susan E. Prince, J.D., M.S.L., is a Legal Editor for BLR's human resources and employment law publications. Ms. Prince has over 15 years of experience as an attorney and writer in the field of human resources and has published numerous articles on a variety of human resources and employment topics, including compensation, benefits, workers' compensation, discrimination, work/life issues, termination, and military leave. Ms. Prince also served as an expert on several audio conferences discussing the 2004 changes to the federal regulations under the Fair Labor Standards Act. Before starting her career in publishing, Ms. Prince practiced law for several years in the insurance industry and served as president of a retail sales business. Ms. Prince received her law degree from Vermont Law School.

Follow Susan Prince on Google+

Questions? Comments? Contact Susan at sprince@blr.com for more information on this topic