The job interview process is getting longer.
From application to offer, today's average, overall interview process for someone searching for work takes nearly 23 days. That's compared to roughly 12.5 days just 7 years ago, according to a report from Glassdoor Economic Research.
Although there are many reasons for this increase—including more thorough "screening methods" such as group panel interviews, background checks, and skills tests—one of the biggest delays for recruiters comes at the very onset of the interview process, where screening a high volume of candidates is bogged down by waiting for qualified applicants to call back.
Texting candidates eliminates that delay.
By texting candidates instead of calling at the start of the hiring process, your recruiters will connect with the right candidates, save time, and score the talent you want—and fast.
Ready to start texting job candidates? Key advantages to screening candidates via text are outlined below.
Meet Today's Workforce Where They Are
An estimated 50 million Millennials are joining the workforce in the next decade.
As this demographic quickly overtakes Baby Boomers as America's largest talent generation, it's important to rethink traditional practices and find new ways to engage today's workforce and attract top talent by shifting to the communication style they prefer: texting.
According to a KPCB 2016 Internet Trends Report, just 12% of Millennials and 29% of Gen Xers prefer talking on the phone for business communication. As a result, recruiters are having a hard time getting younger applicants on the phone and are struggling to screen a high volume of candidates efficiently.
Using a text-based platform eliminates those barriers. Plus, nearly 90% of recent graduates and job candidates surveyed in a 2017 Yello Recruiting Study said they felt positively about the company when text messages were used during the interview process. Even compared to digital communication via e-mail, texting has a faster response time and is more effective overall.
Reduce Candidate Bias in Screening
Texting combats biased decisions in the hiring process.
Although HR professionals are increasingly aware of this issue, unconscious bias in the interview process persists nonetheless. Some text-based screening platforms have the option to hide candidate names as well as any gender-specific pronouns for the candidate to get a true view of who they are as a professional. Additionally, by texting, a candidate's voice is masked, adding another layer of security.
This anonymity allows recruiters to solely focus on the candidate's qualifications and lets their experience speak for itself. By eliminating bias, texting candidates promotes diversity and establishes your company as one that hires honestly.
Bring in the Best Candidates
Recruiters often spend countless hours reaching out to, and following up, with applicants who may no longer be interested in, or were never qualified for, the position.
By screening candidates via text message, recruiters can not only reach three to five times more candidates each day, but connect to the best people for the job. Engaging candidates through text messages first helps narrow the candidate pool and allows recruiters to invest their second and third interview time, whether it be over the phone or in-person, with the right candidates for the job.
With nearly 19 billion texts sent every day, texting is the most-used data service worldwide by every generation, according to a Nielsen study.
The new economy demands companies and the HR professionals who work at them to be modern and efficient, and using a text-based platform allows you to do just that. Texting can expedite the hiring process for both the recruiter and the candidate and gets workers from any industry and at any skill level placed in the right job faster.
Today's talent is texting. R u?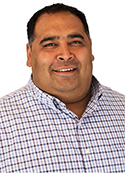 Aman Brar is CEO of Canvas, the first text-based interviewing platform that enables recruiters to screen more job candidates and market employment brands. With Canvas, companies have transformed their reach and engagement with talent by designing their recruitment strategies in a way that aligns with the communication preferences of today's workforce.