Recently, a Justice Department official offered this sage advice: "If you're going to defraud the government with a doctor's note, make sure to spell the name right." This was exactly the case for one Colorado U.S. Postal worker, who decided to defraud the government for 2 years—claiming she was suffering from cancer.
MSN news has reported that the woman first claimed she was suffering from non-Hodgkin's lymphoma in 2015. She told the United States Postal Service (USPS) that she was unable to come into work because the cancer was attacking her white blood cells and destroying her immune system. The USPS then received a scribbled note from the woman's "doctor," stating that she needed to rest and should be allowed to work from home. However, in the note, her doctor's name is spelled wrong … and things just get fishier from there.
Before this transpired, the woman falsely accused another USPS worker (her subordinate) of faking cancer and denied that worker's requests for extended sick leave and the ability to work from home—all the accommodations that had been granted to this woman, starting in 2015. However, in 2017, suspicions about the woman came to light, and the USPS decided to open an investigation into her actions.
What the USPS uncovered was a deviant plan to defraud the government for 2 years, earning paid sick leave the entire time, until the woman was eligible for retirement in April 2017. After she successfully completed this plan, she would set off into the sunset on a Hawaiian cruise—sometimes you cannot make this stuff up!
Unfortunately for the woman, the investigation concluded that she had defrauded the government, and what tipped them off, you ask? Why, the misspelled doctor's note, of course! Not only did the woman spell her doctor's name wrong, but she also messed up the doctor's signature. Investigators then issued a search warrant for her home, looking for any indication that she was, in fact, suffering from cancer—but, of course, they were unable to find anything.
On August 22, 2017, the woman had her day in court, and obviously, things did not go in her favor. On top of facing these claims, the subordinate who was earlier denied similar accommodations by the woman actually ended up testifying against her, and the court dished out a little more poetic justice. MSN reports, "A district judge handed down a sentence of five years of probation that includes six months of home confinement with an electronic monitor, along with a $10,000 fine and restitution of exactly $20,798.38."
The restitution figure represents some of the money the woman was wrongfully paid when she was claiming administrative sick leave. On top of the hefty fines, the woman was also ordered to "serve 652 hours of community service at a cancer treatment center, cancer research center or hospice—which is precisely how many hours of falsified sick leave she took."
USPS Executive Special Agent in Charge Scott Pierce said in a statement, "The American public trusts that U.S. Postal Service employees will obey the law. This type of behavior within the Postal Service is not tolerated and the overwhelming majority of Postal Service employees, which serve the public, are honest, hardworking, and trustworthy individuals who would never consider engaging in any type of criminal behavior."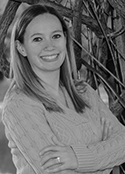 Melissa Blazejak is a Senior Web Content Editor at BLR. She has written articles for HR.BLR.com and the HR Daily Advisor websites and is responsible for the day-to-day management of HR.BLR.com and HRLaws.com. She has been at BLR since 2014. She graduated with a BA of Science, specializing in Communication, from Eastern Connecticut State University in 2008. Most recently, she graduated in 2014 with a MS of Educational Technology.