The southern part of the United States has been through the ringer these past few weeks, with Hurricane Harvey attacking Houston, Texas, in late August and Hurricane Irma pummeling the Florida coastline in early September. Many residents in both areas were forced to evacuate their homes and businesses in order to stay safe. Now that cleanup and recovery efforts are under way, one Florida company has come under fire for how it handled its employees' leave requests before Hurricane Irma arrived.
Hurricane Irma did not come as a surprise for anyone in the United States. News organizations across the country had been tracking the storm shortly after Hurricane Harvey hit Texas. On September 4, Florida Governor Rick Scott declared Florida in a state of emergency, almost a week before Irma made landfall in the United States. Across the state, residents were being forced to evacuate, with officials basically saying that the sooner you leave, the safer you are. Many residents spent September 8 boarding up houses and hitting the roads, but for Pizza Hut employees in Jacksonville, Florida, they were greeted with a note.
The manager of this particular Pizza Hut told workers that they could not evacuate Friday for a storm that was expected to hit on Tuesday. If an employee wanted to decline a shift, he or she was given a 24-hour grace period, to decline, before the storm hit and any employee who failed to show for his or her shift—because of Hurricane Irma—would be written up as a no call/no show. To add insult to injury, in big bold letters, the manager added that in the event of an evacuation, employees must return within 72 hours for their scheduled shift. The full note can be read in the tweet, below.
? mylifeasaserver: Pizza Hut, Jacksonville FL. Showing how little they care about employees. Followers,… https://t.co/j3ZMg6lP90

— Kati Sipp ☔️ (@KatiSipp) September 9, 2017
After the note went viral, Pizza Hut was quick to issue a statement, telling USA Today, this was an "isolated incident by an employee who showed very poor judgement" and that "[t]his is not, whatsoever, a company or franchise policy." Pizza Hut Spokesman Doug Terfehr also said that some Pizza Hut franchises offer financial hardship assistance for storm-affected employees, as it did for Houston-area restaurants a few weeks earlier.
While this may have been a one-off instance, it begs the question, was this even legal? Since Florida is an "at-will" state, the answer is yes, it is legal. Even if the state is in a "state of emergency," labor laws still apply. So, while this technically was bad for morale, it's still perfectly legal—so long as there are no other employment laws being violated, such as discrimination.
For more information on what employers can do during times of natural disasters, click here.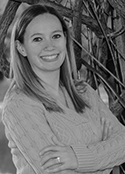 Melissa Blazejak is a Senior Web Content Editor at BLR. She has written articles for HR.BLR.com and the HR Daily Advisor websites and is responsible for the day-to-day management of HR.BLR.com and HRLaws.com. She has been at BLR since 2014. She graduated with a BA of Science, specializing in Communication, from Eastern Connecticut State University in 2008. Most recently, she graduated in 2014 with a MS of Educational Technology.