A study from KPMG noted high employee engagement levels correlated directly to an average of 19.2% increase in improved operating incomes, and conversely those companies with low levels saw declines of 32.7%. Within call centers it's essential to develop engaged employees that can speak to customers with empathy and politeness while also knowing how to sell and generate revenue.
Part of reaching this engaged state is to have staff members reach "unconscious competence," a state where an employee completes various functions at peak performance without concentrated thought. This does not mean the person is not concentrating; it simply means the right actions for certain situations have become second nature due to their training and practice. This is the ideal stage for call center staff, where they automatically use the right phrasing and tone, and also have the knowledge of product offerings and pertinent regulations (if applicable).
The fourth stage follows the first three, which are known as 1) "unconscious incompetence" where the worker is unaware of their shortcomings, 2) "conscious incompetence" where the person knows they need improved skills, and 3) "conscious competence"—a state where the worker can perform well but only through intense concentration.
Leveraging Analytics
Interaction analytics can help to uncover the "unknowns" that are present in the first three competency stages. Analytics platforms that monitor, transcribe, categorize and score 100% of call data can provide call centers with unparalleled insights into actual performance. Agents cannot improve upon what they do not know, so they must have sources of trusted analytics that function as a baseline.
So perhaps the analytics will show they did not use the right phrasing on 30% of their day's calls, when 5% is the acceptable level. Such an approach contrasts sharply to the traditional method of agent performance reviews where less than 1% of recorded calls are reviewed, which provides an inaccurate view of the agent's true performance.
Advanced interaction analytics platforms can identify certain phrases that should (or perhaps should not) be used. So for example, a company in a highly regulated field—such as a debt collection firm—could check agents' adherence to approved compliance language.  The firm would gain visibility into how individual agents and the team are performing.
With real-time analytics, agents receive prompts and next best action guidance while on a call so that they can self-correct their behaviors immediately. This creates a state of continual improvement, helping agents to reach the unconscious competence stage by eliminating the wrong actions and reinforcing the right phrasing until it becomes second nature.
Analytics can also speed along new hires through the competence stages. During the typical 60-day training period, analytics can show which agents have higher potential for the role, and also spot those that are not a good fit. Supervisors can use the analytics to see which new agents are doing the best at using compliance language, which ones have the best hold time metrics, and the ones that utilize the most empathetic language.
Managers can then move agents to different accounts or roles that allow them to cultivate their strengths and grow professionally. The result is better performance and a more engaged agent workforce that appreciates a company that is investing in their professional growth. Happy agents also translate to happier customers.
 Coaching Informed by Context
When coaching is backed by 100% of call data, then agents cannot reasonably disagree with performance assessments. In the traditional call center performance review scenario, since so few calls are sampled, it paints an unreliable picture about the agent's tone, knowledge, and actions.
If agents feel an assessment does not reflect their actual performance, then they're very likely to become disengaged from the company's mission and their own on-the-job improvement. The downsides of demotivation extend beyond the individual agent and adversely affect the revenue production of the entire team and cause higher operational costs.
Agents that are not confident in management's ability to provide fair and timely performance assessments will lose engagement and not be able to progress through the four stages. They'll either stay in the role and stagnate or look for another opportunity, furthering the poor retention metrics found at many call centers.
The best monitoring tools can gauge customer sentiment and agent response. They do this through back-end rules that look for certain phrases or speech patterns such as loudness of voice, micro-tremors in the voice that indicate customer dissatisfaction, confusion or stress. In context, the agent should follow by showing the right amount of empathy, calming the customer in a way that relates to the caller's specific situation.
Without feedback, it's difficult to make empathy an "unconscious activity", as the agents would not have a baseline for the right phrasing. Analytics provides management with real-world examples of how an agent is able to use words to make the client feel appreciated while also resolving an issue or encouraging a sale.
Context-based analytics can push agents towards the state of unconscious competence. By providing them with feedback on their performance, they can engage in constant training and adjustments. Used in tandem, interaction analytics and context-based coaching can transform even the most proficient agents into those who say things instinctively to ensure optimal client satisfaction and desired outcomes.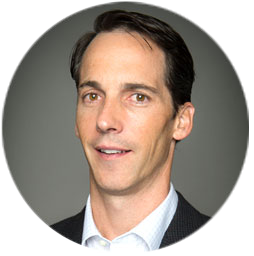 Scott Kendrick  has 20 years' experience in software product management, design, and marketing for everything from shrink-wrap consumer applications to enterprise cloud solutions. He introduced the tag-line "Listen to your customers – Improve your business" which is both something he passionately embraces in marketing and production management, and how he articulates the benefit CallMiner Eureka brings to market.

Prior to CallMiner Scott was Sr. Director of Global Product Management at MIVA (an internet search marketing company), and Director of Product Management and Marketing for the New Ventures division at Corel Corporation (makers of personal and business software CorelDraw® and WordPerfect®). Scott holds a BScE in Civil Engineering from Queen's University (Ontario, Canada), and is certified in Pragmatic Marketing and SCRUM.