According to the Equal Employment Opportunity Commission (EEOC), Title VII of the Civil Rights Act of 1964 (Title VII) makes it illegal to discriminate against someone based on race, color, religion, national origin, or sex, but could being "cute" get added to this list? A recent decision from the New York appellate court has left employers scratching their heads.
In April 2012, Wall Street Chiropractic and Wellness (WSCW)—co-owned by husband and wife, "Hal" and "Patricia"—hired "Sarah" as its yoga instructor and massage therapist, and she would report directly to Hal. Over the course of Sarah's short employment, Hal constantly praised her work performance, but in June 2013, things changed for the worse.
Hal jokingly told Sarah that his wife might become jealous of her because she was "too cute." On October 29, 2013, Patricia sent Sarah the following text message:
"You are NOT welcome any longer at Wall Street Chiropractic, DO NOT ever step foot in there again, and stay the [expletive] away from my husband and family!!!!!!! And remember I warned you."
Shortly after receiving the text, Sarah received an e-mail reiterating Patricia's text message:
"You are fired and no longer welcome in our office. If you call or try to come back, we will call the police."
Sarah then learned that Patricia had filed a complaint with the New York City Police Department (NYPD) falsely accusing her of sending "threatening" phone calls to Patricia. Patricia told the NYPD that she was so frightened from the calls that she had to change the locks to her house and the WSCW office. Sarah ultimately ended up suing Hal and Patricia for defamation and gender discrimination in violation of the New York State Human Rights Law (NYSHRL) and the New York City Human Rights Laws (NYCHRL). The New York Supreme Court originally tossed the gender discrimination claim, and Sarah appealed.
On appeal, the appellate court ultimately sided with Sarah saying that while Sarah didn't allege that she was ever subjected to sexual harassment at WSCW, she alleges facts from which it can be inferred that Hal was motivated to discharge her by his desire to appease his wife's unjustified jealousy and that Patricia was motivated to fire Sarah by that same jealousy. Thus, Hal and Patricia's motivation to terminate Sarah's employment was sexual in nature.
The court also said, "While [the] Supreme Court correctly observed that it is not necessarily unlawful for an employer to terminate an at-will employee at the urging of the employer's spouse, such a discharge is actionable if the spouse urged the discharge for unlawful, gender-related reasons. Taking [the] plaintiff's allegations as true, what makes her discharge unlawful is not that [Hal]'s wife urged him to do it, but the reason she urged him to do it and the reason he complied." Edwards v. Nicolai, 2017 BL 293534, N.Y. App. Div., No. 160830/13, 8/22/17
While the discrimination laws haven't been rewritten to include discrimination based on being "too cute," this case serves as a reminder that sex discrimination isn't just about unequal pay and not having a lactation room—employers can be sued for discrimination against gender identity, gender stereotyping, and sexual orientation. When in doubt, it's always best to seek legal counsel.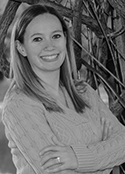 Melissa Blazejak is a Senior Web Content Editor at BLR. She has written articles for HR.BLR.com and the HR Daily Advisor websites and is responsible for the day-to-day management of HR.BLR.com and HRLaws.com. She has been at BLR since 2014. She graduated with a BA of Science, specializing in Communication, from Eastern Connecticut State University in 2008. Most recently, she graduated in 2014 with a MS of Educational Technology.