Employers often struggle with the Americans Disabilities Act's (ADA) requirement to provide leave as a reasonable accommodation for an employee with a disability.  How much leave is required?  Is it ever okay to terminate an employee who requests leave?  In a recent decision, the 7th Circuit Court of Appeals provides some solid answers to employers within its jurisdiction (Illinois, Indiana, and Wisconsin).
Using very direct language, the court stated that the ADA "is an antidiscrimination statute, not a medical-leave entitlement" (Severson v. Heartland Woodcraft, Inc., No. 15-3754 (7th Cir. Sep. 20, 2017)). The court ruled that a medical leave spanning multiple months is beyond the scope of a reasonable accommodation because, under the ADA, a qualified individual with a disability is one who, with or without reasonable accommodation, can perform the essential functions of the position.
Using that definition, the court reasoned that "the term 'reasonable accommodation' is expressly limited to those measures that will enable the employee to work. An employee who needs long-term medical leave cannot work and thus is not a qualified individual under the ADA."
The employee who brought the lawsuit had exhausted his medical leave under the federal Family and Medical Leave Act (FMLA) and needed an additional 2 to 3 months to recover from back surgery that he underwent on the last day of his FMLA leave.
The employer denied his request but invited him to reapply when he was medically cleared to work.  The employee was cleared to return to work 3 months later, but did not reapply for his job and instead sued his former employer for failing to provide reasonable accommodation.
The employee argued that the long-term leave of absence was a reasonable accommodation, but the court disagreed, noting that the ADA requires accommodation only for a qualified individual with a disability: "If the proposed accommodation does not make it possible for the employee to perform his job, then the employee is not a 'qualified individual' as that term is defined in the ADA."
Based on this reasoning, the court concluded that "a long-term leave of absence cannot be a reasonable accommodation."  This decision gives employers a much clearer idea of what is expected of them in terms of providing leave as an accommodation.
Notably, the court made it clear that a brief period of leave—a couple of days or even a couple of weeks—may be a reasonable accommodation under appropriate circumstances.
Employers in some other jurisdictions have been given guidance by their respective circuit courts.  For example, the courts in the 6th Circuit (covering Kentucky, Michigan, Ohio, and Tennessee) and the 10th Circuit (covering Colorado, Kansas, New Mexico, Oklahoma, Utah, and Wyoming) have held that a request for medical leave lasting 6 months or longer is generally too long to be reasonable.  And all employers covered under the ADA, regardless of jurisdiction, should remember that an indefinite leave of absence is never a reasonable accommodation.
Given the fact that employers must consider not just the requested accommodation but other accommodations that will allow an employee to perform essential job functions, employers should consider each request for accommodation on a case-by-case basis.
And, despite federal appellate court rulings to the contrary, the Equal Employment Opportunity Commission (EEOC) maintains that, absent undue hardship, an extended leave may be a reasonable accommodation "when it enables an employee to return to work following the period of leave."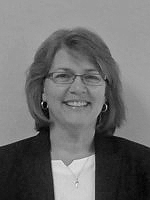 Joan S. Farrell, JD, is a Legal Editor for BLR's human resources and employment law publications. Ms. Farrell writes extensively on the topics of workplace discrimination, unlawful harassment, retaliation, and reasonable accommodation. She is the editor of the ADA compliance manual—ADA Compliance: Practical Solutions for HR. Before coming to BLR, Ms. Farrell worked as in-house counsel for a multistate employer where she represented management in administrative matters and provided counseling on employment practices.

Follow Joan Farrell on Google+

Questions? Comments? Contact Joan at jfarrell@blr.com for more information on this topic