With a shortage of Catholic priests—and younger priests not looking at the task too favorably—there aren't too many people left who will perform an exorcism. Whether you believe in demon possession or not, one thing is certain: The task is definitely not something for HR professionals! A recent lawsuit filed in the U.S. District Court in Norfolk, Virginia, drives this point home—and reminds employers to train managers and supervisors on discrimination and sexual harassment in order to avoid these types of lawsuits in the future.
"Sally" started working for Ricoh USA—a Pennsylvania-based imaging and electronics company—in June 2008. As most employment lawsuits start, Sally's employment record was spotless until 2009 when she got a new supervisor, "Tom."
According to the lawsuit, as reported in The Virginian Pilot, Tom "repeatedly solicited sexual favors from [Sally] and then retaliated against her when she said no and reported him to Human Resources. It was one of more than 10 such reports she made." That same year, Sally had also asked Tom to stop using abusive language while speaking to her. His response: "A woman should never speak to a man like that." Tom stated that he did not have time for Sally's objections and she needed to listen to him and do as he said because "he is a man and she was only a woman."
In 2015, Sally was given a new supervisor, "Tori," but unfortunately for Sally, Tori turned out to be one of Tom's direct reports. Sally claims that Tori continued harassing her, just as Tom had, but instead of comments that were sexual in nature, Tori focused on Sally's Native American heritage. Then, in August 2016, things got weird.
Tori ordered Sally to participate in a pagan ritual that involved burning sage, because Tori wanted to "exercise demons." Sally told Tori she did not want to be involved in such things, as she did not believe in pagan ceremonies, but alas, her cries went unheard, and she was forced to participate.
According to the lawsuit, "[Tori] entered with a rolled-up bundle of sage wrapped in Wiccan twine and stated, 'I will be performing a Ritual today. I am exercising (sic) demons out of this place…. [Sally] and I are exercising demons."
The following month, during a phone call between Sally and Tori, Tori admitted that she and Tom were trying to get Sally fired, saying that she was aware of the complaints made to HR and her days were numbered. Furthermore, Tori stated that she had intended to send an intimidating message to Sally when she conducted her Wiccan ritual—by conducting this ritual, Tori implied that Sally was the demon she was trying to get rid of.
Sally was then terminated for failing to report an employee who made a threat in the month prior, but Sally claims this was just pretextual and that the real reason she was fired was for complaining to HR about Tom. Sally is seeking $2.3 million in damages for sexual and racial harassment against the company.
In a statement—released by a Ricoh USA spokesman—the company says, "Ricoh has very strong anti-discrimination and anti-harassment policies and offers employees multiple ways to report any inappropriate behavior … The company does not tolerate discrimination or harassment of any kind."
At the time of this writing, the lawsuit had only been recently filed. It has not made its way to trial.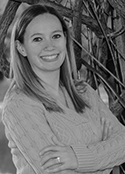 Melissa Blazejak is a Senior Web Content Editor at BLR. She has written articles for HR.BLR.com and the HR Daily Advisor websites and is responsible for the day-to-day management of HR.BLR.com and HRLaws.com. She has been at BLR since 2014. She graduated with a BA of Science, specializing in Communication, from Eastern Connecticut State University in 2008. Most recently, she graduated in 2014 with a MS of Educational Technology.