The Fair Labor Standards Act (FLSA) defines an employer to include "any person acting directly or indirectly in the interest of an employer in relation to an employee," including a public agency. Unlike most other federal employment laws, employers do not need to employ a threshold number of employees to be covered. Instead, specific criteria are applied that are different for public and private employers.
Private Employers

In general, private employers must comply with the FLSA if they are engaged in interstate commerce and have an annual gross income of at least $500,000. This is referred to as the enterprise coverage test.
Most employers will meet those criteria. However, smaller employers may also have to comply with the FLSA in at least two different situations. First, an employer may have to include the gross income of related businesses in determining whether they meet the $500,000 gross income threshold. An example would be when the same person runs several separate but related businesses.
Second, the FLSA covers individual employees who are engaged in interstate commerce, produce goods for commerce, or work in activities closely related to such work. This includes activities such as traveling to other states; using mail, the internet or telephones for interstate communications; and shipping or receiving goods to or from other states.
Employees who perform both work that affects interstate commerce and work that does not affect interstate commerce in a given workweek are entitled to overtime pay for all the time worked in that week. Therefore, even if an employer is not engaged in interstate commerce, it will still have to comply with the FLSA with regard to most, if not all, of its employees. Very few employers of any size are free of obligations under the FLSA.
Public Agencies
Public agencies are covered by the FLSA regardless of whether they meet the enterprise coverage test described above. The FLSA defines a public agency to include the government of the United States, the governments of the states and their political subdivisions, and any agencies of the federal government, the states, or their political subdivisions.
Whether an employer is public or private is significant because the FLSA applies different standards depending on which type of employer you are. The most significant difference is that public agencies are allowed to give employees compensatory time off instead of paying them overtime, while private employers are generally prevented from using comp time in lieu of overtime pay.
State Governments
Even though the FLSA says that it applies to the states, they are immune from being sued unless they have waived their immunity. What this means is that state employees may not sue their employers for FLSA violations unless the state has specifically said it may be sued. Employees may, however, file a complaint with the DOL, which may then sue the state on the employee's behalf. Subdivisions of a state, such as municipalities and state-funded agencies, are not immune from being sued under the FLSA.
Employees of State and Local Governments
There is often confusion as to whether the FLSA applies to state and local government employees. The provisions of the FLSA apply to all employees of state and local governments except to those who are specifically excluded in section 3(e)(2)(C) of the FLSA and to those who may qualify for exemption from the minimum wage and/or overtime pay provisions of the FLSA.
Section 3(e)(2)(C) excludes from the definition of "employee" under the FLSA an individual who is not subject to the civil service laws of the state, political subdivision, or agency which employs him, and who:
Holds a public elective office of that state, political subdivision, or agency,
Is selected by the holder of such an office to be a member of his personal staff,
Is appointed by such an officeholder to serve on a policy making level,
Is an immediate adviser to such an officeholder with respect to the constitutional or legal powers of his or her office, or
Is an employee in the legislative branch or legislative body of that state, political subdivision, or agency and is not employed by the legislative library of the state, political subdivision, or agency.
Schools and Health Care Facilities
Any school, employer that is engaged in the operation of a hospital, or institution primarily engaged in the care of the sick, elderly, or mentally ill is covered by the FLSA regardless of whether it is: 1) public or private, or 2) operated for profit or not for profit.
Know the Differences
It is important for public employers, state governments, public and private schools and healthcare facilities to clearly understand the rules that apply to them. These rules are different from the rules that apply to private employers.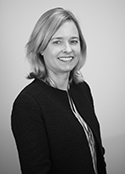 Susan E. Prince, J.D., M.S.L., is a Legal Editor for BLR's human resources and employment law publications. Ms. Prince has over 15 years of experience as an attorney and writer in the field of human resources and has published numerous articles on a variety of human resources and employment topics, including compensation, benefits, workers' compensation, discrimination, work/life issues, termination, and military leave. Ms. Prince also served as an expert on several audio conferences discussing the 2004 changes to the federal regulations under the Fair Labor Standards Act. Before starting her career in publishing, Ms. Prince practiced law for several years in the insurance industry and served as president of a retail sales business. Ms. Prince received her law degree from Vermont Law School.

Follow Susan Prince on Google+

Questions? Comments? Contact Susan at sprince@blr.com for more information on this topic