By the pure nature of how they conduct themselves with every touchpoint, executives are influencing – for better or worse – the next generation of leaders. That's why integrity and understanding the power of influence are so important when it comes to professional development. Much of the success of people programs rest on the example leaders set by their words, actions and decisions. The mistake that many HR leaders unintentionally make is asking leaders with busy schedules for additional support of people initiatives.
What actually matters is that leaders are more mindful of their behaviors in real-time during the course of day-to-day business. These behaviors establish the model for what is tolerated, expected and valued at an organization– whether it's a team of 5 or 250,000.
In my observation of many leaders I've collaborated with over the years, there are three key attributes that I believe the top, most admired leaders embody to inspire and scale employee growth and leadership. Top leaders work with genuine curiosity, enable the power of people, and instill humanity in the workplace.
Work with Genuine Curiosity
I remember working with an executive at a prior company who transitioned from leading one large business to leading a newly-created business. He didn't have in-depth knowledge of this new group but was a strong and well-respected leader.
During his first several months in the role, he asked many questions in meetings, listened intently, and learned from his new direct reports by taking notes and sketching ideas whenever possible. This inquisitive approach set an example for his new team that in order to lead and make good decisions, you do not have to know all of the answers. Leading is being at peace with the knowledge you have and showing the openness to learn from others.
All of the strong leaders I've known have no hesitation in asking questions and approaching situations with a curious mind. This leadership style inspires teams and large organizations to be open to continuous learning that translates into much greater awareness and creative capacity.
According to Hibben Rothschild, People Ops Program Manager at Braintree, her company operates with three main values: ask why; care a lot; and solve together. The 'ask why' value is all about supporting a culture of curiosity and to question the status quo. Rothschild says, "we encourage employees at all levels to question – one of the great things about our culture is that no matter if you've been here 2 days, 2 years or more, everyone feels comfortable with being curious about anything."
Enable the Power of People
Benjamin Zander, one of my favorite speakers, convincingly states, "The conductor of an orchestra doesn't make a sound. He depends, for his power, on his ability to make other people powerful". This is genius and perfectly describes how leaders are in a position to wield continuous and very powerful influence that has far-reaching impact on individuals, teams, large organizations, and global communities.
When leaders see their roles as enabling the power of others, these leaders inspire, motivate and develop people to perform at their best and cultivate an environment of growth for the next generation of leaders. Their approach encourages people to trust their knowledge and instincts, and gives them the courage to take calculated risks and make difficult decisions.
Rothschild believes that enabling the power of others is important for employee engagement and business success. For example, she says "after every town hall that happens once per quarter, our general manager sends out a poll following the event to gain insight. He starts every future town hall with employee feedback data from the previous poll and meeting. This allows everyone to have a voice and it also illustrates that the general manager is listening and taking action."
Instill Humanity in the Workplace
The third quality of top leaders is publicly communicating care and respect for employees. This extends their reach to each employee and inspires a purpose of work well beyond just providing services and products, to more meaningful human experiences.
For example, when terrible flooding impacted our NYC and New Jersey offices on the east coast in 2012, one of our divisional presidents sent a note out to our organization, recognizing at a human level the hardship that flooding brought to our employees located there, and extended his help to anyone in need. When leaders personally reach out to employees in hard times including natural disasters, troubling ethical issues, business setbacks, etc. their actions, words and decisions inspire the next tier of leaders to sustain humanity in both good and challenging times.
Being a leader is an honor that also comes with the challenge of being effective across a number of key disciplines. Leveraging the knowledge of others, approaching work with curiosity, and bringing humanity to the workplace are simple ways to inspire and grow the next generation of leaders.
Employees are constantly observing leaders' actions, words and decisions. By discussing what leadership behaviors should be valued at the executive-level and making sure behaviors are aligned with these values, HR leaders are helping to ensure better business performance and growth of the next generation of leaders.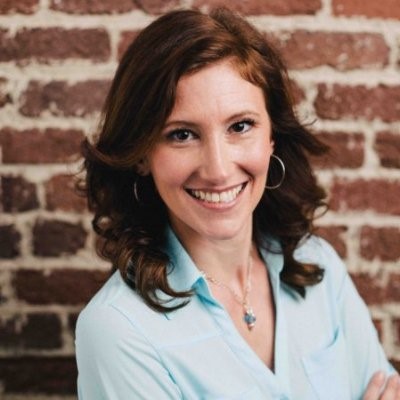 Rachel Ernst is the director of employee success at Reflektive. In her role, she focuses both on internal employee development, as well as building knowledge for Reflektive's customers on change management, goal management, check-ins, real-time feedback, and employee engagement polling. Her background in HR spans across compensation, learning and development, leadership coaching, people analytics and organizational design. She is particularly passionate about evolving the performance management ecosystem to fulfill its ultimate goal of inspiring high performance through ongoing, real-time feedback.