We have a crisis of respect and civility in our workplaces today.
New accusations of sexual harassment and sexual assault of women by film and television producers, directors, and actors appear almost daily. The #MeToo hashtag has exploded with women (and some men) across all industries and countries sharing their experiences of sexual harassment and assault by men in power.
The reality is that incivility and disrespect play out every day in our homes, neighborhoods, workplaces, politics, and social media networks around the globe.
Incivility Is Rampant
The 2017 survey of Civility in America, an annual study undertaken by Weber Shandwick, Powell Tate, and KRC Research, found that 84% of respondents have experienced incivility.
Seven in 10 of respondents believe the U.S. has a major civility problem—a record high.
Three quarters (75%) of Americans believe that incivility has risen to crisis levels and 73% feel that the U.S. is losing stature as a civil nation. Only 22% of respondents believe civility in America will get better.
Meanwhile, 63% of respondents agree that people are more civil at work than outside of work—but given the pervasiveness of incivility in our society, that's not saying much.
Further, the Workplace Bullying Institute's 2017 Workplace Bullying Survey  found that 19% of Americans are bullied at work. Another 19% witness that bullying and 61% are aware of workplace bullying, according to the survey.
Only 21% of Workers Feel Strongly Valued at Work
Our workplaces are clearly not inspiring places to hang out. TinyPulse's 2014 engagement and culture report revealed that only 21% of workers feel strongly valued at work.
Harassment. Bullying. Little validation. No wonder employee engagement in the U.S. remains stuck at 35% (according to Gallup's daily engagement dashboard). Disrespect and incivility erode trust, performance, service, and proactive problem solving in our workplaces.
There is a solution to this crisis of respect and civility. Leaders of organizations large and small can boost trust, respect, and dignity in their workplaces by making values—how people treat each other—as important as results.
Leaders today spend the vast majority of their time managing results. Managing results and making money are certainly valuable outputs—but managing results is half the leader's job. The other half? Managing the quality of their work culture.
Leaders Must Make Values as Important as Results
To create a purposeful, positive, productive work culture, leaders must define what a great team citizen looks, acts, and sounds like. Lots of organizations have defined values, but very few actually define those values in observable, tangible, measurable terms—and hold everyone accountable for modeling the company's defined valued behaviors.
For example, one client of mine defined their "respect" value as "appreciating the worth of others and treating everyone with courtesy and kindness." The three measurable behaviors for their respect value include:
I seek and genuinely listen to others' opinions.
I do not act or speak rudely or discount others.
I work to resolve problems and differences by directly communicating with the people involved.
These behaviors describe exactly how great citizens are to behave while pursuing the company's desired results.
Once defined, leaders must model, coach, and celebrate aligned behaviors while redirecting misaligned behaviors. If leaders simply define and "announce" their values and behaviors but do not embrace them, everyone else in the organization will do the same (ignore the valued behaviors).
Proactive culture refinement means that incivility, disrespect, aggressive and selfish behaviors, etc. are no longer tolerated. Just as you "lovingly set free" players who are unable to deliver on performance expectations, you will do the same for those who are unable to model your desired valued behaviors.
Aligning all workplace plans, decisions, and actions to desired values and behaviors brings some amazing benefits, including a 40% boost in employee engagement, a 40% boost in customer service, and a 35% boost in results and profits, all within 18 months of engaging in my proven culture refinement process.
Make the crisis of respect and civility a thing of the past. Define your purposeful, positive, productive work culture, and model, coach, and align the valued behaviors that will maintain that healthy work environment.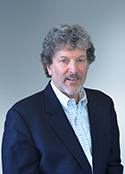 S. Chris Edmonds is a sought-after speaker, author, and executive consultant who is the founder and CEO of The Purposeful Culture Group. After a 15-year executive career leading high performing teams, Chris began his consulting company in 1990. He has also served as a senior consultant with The Ken Blanchard Companies since 1995. Chris is one of Inc. Magazine's 100 Great Leadership Speakers and was a featured presenter at South by Southwest in 2015.

Chris is the author of the Amazon best seller The Culture Engine, the best seller Leading At A Higher Level with Ken Blanchard, and five other books. Chris' blog, podcasts, research, and videos can be found at DrivingResultsThroughCulture.com. Thousands of followers enjoy his daily quotes on organizational culture, servant leadership, and workplace inspiration on Twitter at @scedmonds – or http://twitter.com/scedmonds.