Earlier this year, more than 250 CEOs from America's leading businesses signed a pledge to advance diversity and inclusion in the workplace. In today's political and social climate, it is encouraging to see a top-down commitment to fostering corporate cultures that encourage dialogue, collaboration, mutual learning, and sharing of best practices.
When most of us think of diversity, race and gender spring to mind, which is not surprising since women and racial minorities have been the most outspoken groups to fight for equality in the modern workplace. Indeed, the idea for the CEO ACTION pledge was born from the aftermath of a series of shootings involving police officers, which rocked the nation in 2016 and brought racial disparity to the forefront once again.
But diversity encompasses so much more than race and gender. At its core, diversity acknowledges that every person comes from a different background and that this background and the unique experiences that make up the fabric of someone's life combine to produce a one-of-a-kind worldview. Inclusion is the recognition that our workplaces and communities are stronger when we embrace diversity in its many forms—race, gender, ability, perspective, culture, age, experience, etc.
What Is Neurodiversity?
One aspect of diversity that is currently trending in the business community is "neurodiversity." The Symposium on Neurodiversity at Syracuse University defines neurodiversity in the following way:
"Neurodiversity is a concept where neurological differences are to be recognized and respected as any other human variation…neurodiversity is viewed is a concept and social movement that advocates for viewing autism as a variation of human wiring, rather than a disease."
Corporations have adopted this term for hiring initiatives that largely focus on individuals with autism spectrum disorder. A quick internet search for "neurodiversity initiatives" yields lots of big names—publications like The Atlantic, The Harvard Business Review, and Forbes have all written articles, most of them just in the past year, about corporate powerhouses like EY, Microsoft, Hewlett Packard, and others that have all started to tap into the neurodiverse workforce in strategic ways.
Companies that implement neurodiversity initiatives know that inclusion is about more than just doing the right thing. It is well documented that diversity increases productivity, improves employee morale, drives access to new markets, and enhances the corporate image. When you consider that 85% of college grads with autism are unemployed, and many of those with jobs are underemployed, deliberately recruiting these individuals seems to be a great way for companies with hiring needs to fill their open positions with qualified candidates.
A Neurodiverse Workforce Has Benefits for Employers
Remember those companies that signed the diversity pledge? Many of them have neurodiversity initiatives. So, what makes this group so appealing to these companies and their recruiters? Neurodiverse individuals are often wired with characteristics that enable them to succeed in areas where others fail. Though we won't call it a superpower, having a brain that is wired differently than a neurotypical brain is definitely an advantage in some circumstances.
Some common examples among those with autism are the ability to recognize patterns (or problems within patterns), the ability to stay intensely focused, and the stamina to work on repetitive tasks. Furthermore, including more neurodiverse individuals in your workforce can lead to fresh perspectives, new ideas, and innovative approaches to problem solving—which is also true of integrating other diverse groups within your workforce.
"Neurodiversity" is a relatively new word, originating in the 1990s, so it stands to reason that neurodiversity initiatives are also in their infancy. However, companies that have implemented thoughtful and well-outlined initiatives have already reported company-wide benefits, far beyond what they had predicted at the outset.
Promising Future for Employment of Disabled
And this is just the beginning. Neurodiversity initiatives are opening the door to a fresh way of thinking about abilities. Though these individuals don't fit the traditional hiring profiles for many companies, the recent success that forward-thinking companies have experienced with this group of individuals will hopefully lead to a sea change in employment for people with all types of disability, both visible and invisible, as more businesses recognize the competitive benefits of hiring a diverse workforce.
As a national disability inclusion consultant, I know that neurodiversity may be a trendy word now, but I also know that the idea behind it—recruiting, hiring, retaining, and advancing those with different abilities—is a long-term strategy for businesses that is here to stay. Each day, more and more businesses explore the opportunities associated with connecting to the disability community. So, as you hire new team members in the New Year, I challenge you to join these diversity leaders and seek ways for your company to tap into the power of diversity.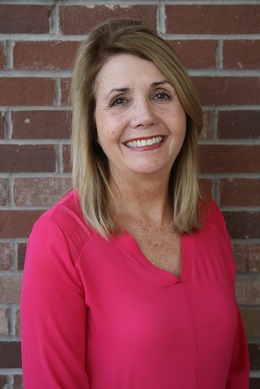 Kathy Bernhardt has over 15 years of successfully establishing corporate and community relationships in both Illinois and Indiana. Kathy's entrepreneurial passion, drive and vision helped Tangram implement Tangram Business Resourcing, a consulting service that helps businesses establish diversity-inclusive workplaces. As Managing Director, Kathy's work is focused on disability and inclusion and developing disability outreach initiatives for companies. Kathy is responsible for building partner relationships and strengthening connections throughout a variety of businesses and their communities. Through her strategic communications and marketing initiatives, Kathy enhances the goals of the businesses with whom she works and creates community-based cultures that recognize the importance and the value of inclusive workplaces.