Not everyone who performs services for an employer is an employee. For example, many employers use the services of independent contractors, students, trainees, and volunteers. Therefore, an important question to consider is whether those types of workers are actually considered "employees." If they are, they will be covered by the Fair Labor Standards Act's (FLSA) minimum wage, overtime, and recordkeeping requirements.
The FLSA provides simply that an employee is "any individual employed by an employer." The FLSA also defines the term "to employ" as including when an employer "suffers or permits a person to work."
Employees of public agencies may wish to volunteer for the same organization for which they work. That is allowed, but only in very limited situations. To preserve employees' volunteer status, the line between volunteer work and paid work should be clearly defined.
When an employee of a public agency wishes to perform volunteer work for his or her employer, the rules are strict. Unlike private employers, public and not-for-profit employers can allow their employees to volunteer their services to the employer as long as they are doing it for "civic, charitable, or humanitarian reasons."
Volunteer work performed by public employees must also meet the same additional requirements as employees of private companies for determining volunteer work status.
To volunteer legally for their own employers, employees of public agencies must perform a service that is distinctly different from their ordinary work activities. The challenge is to determine whether the work the employee wishes to do may be treated as noncompensable and, if so, to determine when the employee is wearing his or her "employee hat" versus his or her "volunteer hat."
Here are some examples of volunteer work that is and is not allowed:
A paid city police officer cannot perform police or related duties for the city on a volunteer basis. However, he or she may volunteer as a part-time referee in a basketball league sponsored by the city.
An employee of the city Parks Department may also serve as a volunteer city firefighter.
An office employee of a city hospital may volunteer to spend time with a disabled or elderly person in the same institution during off-duty hours.
Public employees who wish to volunteer services identical to those they normally provide in
exchange for salary may offer their services only to a different public agency than their employer. For example, a receptionist at a county tax office could offer telephone answering services at a fund-raising event run by a state agency, but a nurse at a state hospital might not be able to volunteer his or her nursing services at a state-run neighborhood health clinic because both the hospital and clinic could be considered parts of the same public agency.
It is important for public employers to understand that the rules on volunteering are slightly different than the rules for private employers, and that mistakes can bring up a variety of wage and hour issues.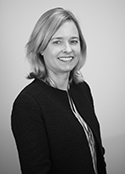 Susan E. Prince, J.D., M.S.L., is a Legal Editor for BLR's human resources and employment law publications. Ms. Prince has over 15 years of experience as an attorney and writer in the field of human resources and has published numerous articles on a variety of human resources and employment topics, including compensation, benefits, workers' compensation, discrimination, work/life issues, termination, and military leave. Ms. Prince also served as an expert on several audio conferences discussing the 2004 changes to the federal regulations under the Fair Labor Standards Act. Before starting her career in publishing, Ms. Prince practiced law for several years in the insurance industry and served as president of a retail sales business. Ms. Prince received her law degree from Vermont Law School.

Follow Susan Prince on Google+

Questions? Comments? Contact Susan at sprince@blr.com for more information on this topic