The industry focus on engagement as a cure-all for organizational woes continues to be misguided. Instead, human resource (HR) departments need to focus on employee experiences. Bold? Yes. Backed by data? Absolutely. Two recent studies (2016 and 2017) found that the top drivers of 30+ organizations' outcomes were management, job fit, and senior leadership—with management being the most consistent driver of outcomes.
Business Outcomes vs. HR Scorecard Items
Getting you on board with this line of thinking requires us to be on the same page regarding your goal in HR. I would argue that HR is most likely impacting their organization's bottom line, but HR leaders aren't demonstrating this to executives.
Good news: this can change. Shifting the focus from typical HR outcomes of interest such as employee engagement or job satisfaction, to business outcomes such as customer satisfaction or financial performance is the first step. HR leaders need to go beyond slicing and dicing HR data and start demonstrating direct connections to business metrics that matter most to executives—and that's where these recent studies focused.
The outcomes in the 2017 study included, but were not limited to, sales revenue, percent to budget metrics, and customer and patient satisfaction. For simplicity, various financial metrics were combined under one group—Financial Performance—and Customer and Patient Satisfaction (the Hospital Consumer Assessment of Healthcare Providers and Systems – HCAHPS) measures were combined into one Customer Satisfaction group. The results from the 2017 study are in Table 1.
Leaders' Pivotal Role
The studies' findings underscore the pivotal role that leaders play in an organization to set the employee experience in a way that drives organizational outcomes.
Management
Management ratings on an employee survey give employees an opportunity to assess the relationship and feedback they are getting from their manager. Managers can build positive employee relations by:
Checking in with staff consistently to know they value employee feedback and have genuine concern for their employees
Putting measures into place so that employees feel they are welcome to provide feedback and suggestions
Ensuring they provide performance recognition and feedback on a regular basis
Job Fit
Job fit is a topic that concerns employees being in a role that they enjoy, where their skills and abilities are being utilized effectively, and where they have positive challenges at work. Managers can impact employees' job fit by:
Understanding their current skill level
Providing opportunities for positive challenges or new responsibilities
Ensuring the employees who are hired are well suited for the work required of the role
Senior Leadership
Senior leadership encompasses a variety of perceptions about the top levels of leadership in the organization—that they are visible and convey the organization's goals, mission, and vision; that employees feel confident in their leadership; and that employees believe senior leaders care about and value their contributions. Senior leaders must be prepared to help frontline managers address any employee concerns pertaining to senior leadership. This can be done by:
Providing candid, transparent information directly to staff whether it is by e-mail, town halls, or webinars
Sharing information in a timely manner
Ensuring messages are accurately and fully conveyed to staff
Inviting more senior leaders to attend staff meetings and discuss employee concerns and feedback
While these three employee experiences consistently relate to outcomes for the clients in the study, it is still important to validate drivers of outcomes in your own organization. There is consistency in the results, but every organization is different—including what drives business outcomes.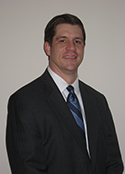 Scott Mondore, PhD, is a predictive analytics expert, technology innovator, best-selling author, and speaker with over 17 years of experience in the areas of HR technology, analytics, strategy, talent management, measurement, organizational development, and customer experience. He is a pioneer in developing the new way for HR to approach surveys and assessments: moving from a focus on the outcomes of surveys to utilizing surveys and assessments to impact business outcomes. To lead this change, he and Dr. Shane S. Douthitt harnessed their HR expertise, business experience, and advanced knowledge of statistical methodologies to coauthor two books, "Investing in What Matters: Linking Employees to Business Outcomes" (SHRM 2009) and "Business-Focused HR: 11 Processes to Drive Results" (SHRM 2011). Both have been Top 10 SHRM best sellers for multiple years. Mondore forthcoming book "Predicting Business Success" will be out in June 2018.

Recognized for his unique opinion and deep expertise, Mondore was a recipient of the Walker Award for 'best advances in state-of-the-art HR practice' and is called upon frequently to speak. He has also published numerous articles in prestigious business and psychology journals in the areas of leadership effectiveness, employee litigation, assessments, and employee safety.

Before founding SMD, Mondore served as East Region President for a large survey/assessment company. Before that, he worked as a corporate strategy director at Maersk, Inc. He also worked as an organizational effectiveness leader at UPS, focusing on employee assessment and measurement as well as working as a consultant to large and small organizations in both the private and public sector. He holds a master's degree and doctorate in applied psychology from the University of Georgia.