For years, technology leaders have been talking about diversity. "Talking" and "doing" are very different things though, evidenced by the fact that most startups are still dominated by white men.
Side note: If you're still not convinced diverse companies perform better, you've got some reading to do before going any further.
But if you know you need to take steps towards creating a more diverse company, and you're ready to move from "talking" to "doing," then the first thing you need to do is get fit. Imagine trying to run a marathon with no preparation at all. It's likely to end in tears, if not in the hospital. You need to build up fitness first. That involves developing a solid technique and practicing consistently.
Building a diverse company is a marathon. It requires fitness. There are no shortcuts, and the journey can be painful. But at the finish line awaits an incredible reward. The search for a measurable and repeatable recipe for "diversity fitness" led Vervoe to a very particular subset of the technology world that doesn't, well, look like everywhere else. Fashion. More specifically, Karen Harvey's Fashion Tech Forum in Los Angeles. Through a series of interviews with founders of fashion tech ventures, five compelling ways to achieve diversity fitness emerged. Here's how you too can get fit.
Pay-It-Forward Fitness
One powerful attribute of diverse founding teams is their willingness to pay it forward. Fab Fit Fun, a 200-person company that sends its members seasonal gift boxes, goes out of its way to support other female-founded companies and feature their products whenever possible.
According to Michelle Kim, the company's Head of Communications, Fab Fit Fun is uniquely placed to support other female-founded companies because of its platform's inherent ability to elevate new, upcoming brands. This creates a rich ecosystem of companies that not only think differently, but also propel each other forward. Supporting underrepresented individuals outside your organization sends a powerful message to those on the inside, and kickstarts a pay-it-forward attitude within your team.
Capital Fitness
Raising capital isn't easy at the best of time, but female founders have a much harder time raising capital than their male counterparts. Still, if you're in the midst of fundraising, it's worth asking prospective investors what sort of things they value in a founding team.
The fashion tech industry's open-minded approach to investing seems to break from that of traditional venture capital (VC). According to Elisa Rossi, the founder of Rossi & Rei, an artisan marketplace for custom luxury goods, fashion tech investors are different than the pure tech investors in Silicon Valley. "Traditional VCs sometimes have trouble relating to what we're building" Rossi said. "They're more transactional." On the other hand, "fashion tech investors are better at taking into account the intangibles like design, reputation, and image. It's just a different chemistry between founders and investors" Rossi added.
If your team and product are paradigm-changing, but your shareholders view you through a one-dimensional lens, you are destined to fail. The VC landscape is changing, albeit slowly, with diversity-focused venture firms like Backstage Capital, Collaborative Fund, Kapor Capital, Female Founders Fund, and Cowboy Ventures leading the way. Seek capital from people who see value not only in your product, but also in your team and its unique approach.
Talent Pipeline Fitness
Dan Shapiro, CEO of a 3D laser printing company called Glowforge, has a team of 70, half of whom are women. Importantly, 40% of the company's engineers are women too. Despite the fact that all three founders are white males, it didn't take long for Shapiro to recognize the company had an existential problem, and needed to adjust its hiring strategy.
"We need to sell to an audience that doesn't look like us to be successful. The first step we took was declaring we're going to fail as a company because we can't fulfill our promise to our customers," said Shapiro. Immediately following that declaration came action in the form of a referral program.
Another company that veers outside its comfort zone to attract diverse candidates, in this case more men, is Evelyn & Bobbie, a company that makes strapless bras. Bree McKeen, Evelyn & Bobbie's founder and CEO of, says companies rush to fill roles and, as a result, stick with what's familiar.
"All the sudden you realize you need to hire someone yesterday, so you reach out to friends and family, leveraging your network. But remember, your friends and family tend to look a lot like you," McKeen said. Instead, McKeen urges founders to "embrace the discomfort in your non-work life," and advises males in tech who want to build more diverse teams to "go to a yoga class, learn about that feeling of being uncomfortable and lean into the discomfort."
Compensation Fitness
With Glowforge, the transformation to a diverse company didn't end with a referral program. Shapiro and his cofounders understood that people from underrepresented groups are often penalized for negotiating better terms. They didn't want to attract diverse candidates only to treat them unfairly once they join. The solution?
Remuneration is determined in advance for every role, and candidates can only choose the split between equity and salary. The total value of the package is non-negotiable, removing a candidate's negotiation skills from the equation. An elegant and simple solution to an otherwise toxic problem.
Onboarding Fitness
A final way to increase your diversity fitness is to get your onboarding process right. Evelyn & Bobbie's McKeen suggests "calling out the elephant in the room from the start." During onboarding, McKeen actively reminds her male hires that their opinions are valued, and encourages them to speak their minds, even in a room full of women. McKeen also encourages awkwardness.
Speaking to a male journalist about "boobs and bras" at the Fashion Tech Forum, McKeen recalled an awkward moment where the journalist asked "uhh… can I say that?" "That's the moment. We need that moment thousands and millions of times," said McKeen.
Get Fit or Go Home
You probably won't be shocked to hear that, more than anything else, bias is holding women back, not behavior. But here's the good news. We can do something about that. There is no magic pill, no silver bullet. All we can do is build up our diversity fitness over time. These inspirational founders have taken courageous steps to build better companies, and, by learning from their stories, hopefully you can do the same.
Now that you know what to do, you can get started.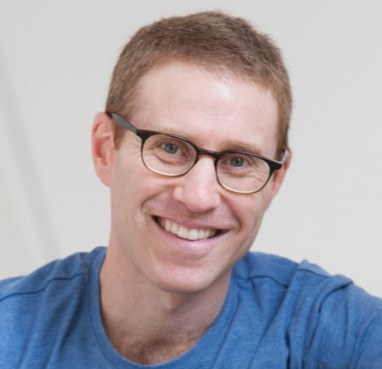 Omer Molad is on a mission to reinvent the recruiting experience, making it effective, intelligent and fair. Molad's experience building teams, and being a candidate himself, has led him to believe that people should be given a chance to show what they can do, not be judged on where they've been.

As a Cofounder and CEO at Vervoe, Molad promotes Vervoe's mission, leads the company's strategy alongside cofounder David Weinberg, and is responsible for customers, capital and people. Prior to cofounding Vervoe with Weinberg, Molad led a corporate finance solutions team of 25 people at National Australia Bank, led an international emergency response program at Red Cross, and served as a platoon commander in Israel's Defense Forces.