On March 7, 2108, the 6th Circuit Court of Appeals—which covers Kentucky, Michigan, Ohio, and Tennessee—granted summary judgment to the Equal Employment Opportunity Commission (EEOC) on its claim that a former employee of a funeral home in Michigan was fired from her job because of her transgender status in violation of Title VII of the Civil Rights Act of 1964 (EEOC v. R.G., No. 16-2424 (6th Cir. Mar. 7, 2018).
Facts
The former employee, a funeral director, had presented as a man for several years during her employment at the funeral home.  In 2013, she told the owner she planned to present at work as a woman, wearing appropriate business attire.
The owner fired her shortly afterward because, as he later testified, the employee "wanted to dress as a woman." The employee filed a charge of sex discrimination with the EEOC, which ultimately brought a lawsuit against the funeral home in federal district court, claiming discrimination based on sex and gender identity.
The district court held that the EEOC could not sue for discrimination based on the employee's transgender status, but allowed the claim of sex discrimination based on sex stereotyping. After both parties moved for summary judgment, the court held that there was direct evidence to support the EEOC's sex discrimination claim, but found in the funeral home's favor because it concluded that the Religious Freedom Restoration Act (RFRA) precluded the EEOC from enforcing Title VII against the funeral home.  The EEOC appealed the decision to the 6th Circuit court.
6th Circuit Ruling
On appeal, a 3-judge panel granted the EEOC's summary judgment on its claim that unlawful sex stereotyping was a motivating factor in the funeral home's firing of the employee.  It also held that "discrimination on the basis of transgender and transitioning status violates Title VII," finding that "it is analytically impossible to fire an employee based on that employee's status as a transgender person with being motivated, at least in part, by the employee's sex."
The court reversed the district court's grant of summary judgment to the funeral home, holding that the funeral home did not qualify for the ministerial exception to Title VII and that the RFRA does not preclude the EEOC from enforcing Title VII because requiring the funeral home owner to comply with Title VII does not substantially burden his religious practice.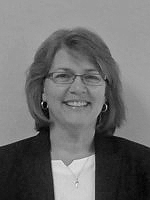 Joan S. Farrell, JD, is a Legal Editor for BLR's human resources and employment law publications. Ms. Farrell writes extensively on the topics of workplace discrimination, unlawful harassment, retaliation, and reasonable accommodation. She is the editor of the ADA compliance manual—ADA Compliance: Practical Solutions for HR. Before coming to BLR, Ms. Farrell worked as in-house counsel for a multistate employer where she represented management in administrative matters and provided counseling on employment practices.

Follow Joan Farrell on Google+

Questions? Comments? Contact Joan at jfarrell@blr.com for more information on this topic