A pair of recent studies suggest that high-deductible health plans (HDHPs) paired with health savings accounts (HSAs) will not displace more traditional plan designs to the extent once predicted.
Which enrollment estimates vary considerably, most sources show that HDHP growth appeared to have slowed in 2017, especially when looking at the market share of HSA-eligible health plan enrollment, according to the Employee Benefit Research Institute (EBRI). Looking at surveys conducted by five different organizations, EBRI found agreement that HDHP enrollment grew substantially after HSAs were established in 2004 but very little from 2014 to 2017.
EBRI researchers examined estimates from the EBRI/Greenwald & Associates Consumer Engagement in Health Care Survey, America's Health Insurance Plans, the Kaiser Family Foundation, Mercer, and the National Center for Health Statistics. The surveys consistently found that rates of HDHP enrollment growth have been trending down since 2007—from as high as nearly 70 percent a decade ago according to one survey, to between zero and 12 percent in 2017.
"One factor that may be holding back growth in HSA-eligible health plan enrollments may be that employers don't find the desired level of flexibility around the design of the health plan," said Paul Fronstin, director of EBRI's Health Research and Education Program, in a February statement announcing the results. "Combine that with recent low health insurance premium increases and low unemployment, and employers may be holding off on plans to move to HSA-eligible health plans."
While some surveys show an increase in the number of actual HSAs, many are unfunded, and a growing number are not receiving contributions, EBRI found—suggesting that they may include accounts owned by people who have disenrolled from an HDHP.
DirectPath/Gartner Survey
Employer adoption of HDHPs is flattening out and wellness incentives are declining outright as employers diversify their approaches to containing health coverage costs, according to a separate study by DirectPath and Gartner.
The 2018 Medical Trends and Observations Report, released March 6, found that HDHPs represent only 30% of the health plans offered by employers. With HDHPs proving not to be the "silver bullet" solution employers once hoped for, organizations are now recognizing that other solutions will be needed to rein in increasing healthcare costs, the report suggests.
The strategy of controlling healthcare expenditures by shifting them to employees through HDHPs has proven largely ineffective, because most employees lack basic understanding of how health plans work, how to choose the most appropriate plan, and how to use health coverage effectively, DirectPath and Gartner concluded.
Such "healthcare illiteracy" along with privacy concerns may also be responsible for a steep drop in employers' adoption of wellness incentives, DirectPath and Gartner suggested. The survey of more than 900 employer health plans found that less than one-third are offering them in 2018, compared to more than half just last year. This decline may be attributed to employer concerns about the future legality of these plans, as well as continued questions regarding the value of wellness incentives when it comes to controlling costs and improving health, according to the survey report.
"There's never going to be just one perfect solution when it comes to health care benefit offerings," said Kim Buckey, DirectPath vice president of client services, in a statement. "Employers today need to combine creative plan design, robust employee education programs, and the ability to customize a benefits package to meet individual needs to manage plan costs—for both individuals and businesses."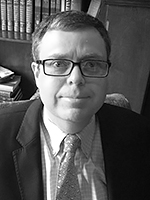 David A. Slaughter, JD, is a Senior Legal Editor for BLR's Thompson HR products, focusing on benefits compliance. Before coming to BLR, he served as editor of Thompson Information Services' (TIS) HIPAA guides, along with other writing and editing duties related to TIS' HR/benefits offerings. Mr. Slaughter received his law degree from the University of Virginia and his B.A. from Dartmouth College. He is an associate member of the Virginia State Bar.

Questions? Comments? Contact David at dslaughter@blr.com for more information on this topic.