A federal appeals court vacated a judgment totaling more than $16 million against a health plan administrator for its actions in attempting to recoup overpayments to an out-of-network hospital. The case is Conn. Gen'l Life Ins. Co. v. Humble Surgical Hosp., LLC, 878 F.3d 478 (5th Cir., Dec. 19, 2017).
Background
Humble Surgical Hospital performed surgery on hundreds of patients who were members of group health plans administered by Cigna Health and Life Insurance Co. Humble, an out-of-network provider under Cigna, required patients to sign an irrevocable "assignment of benefits" making Humble the beneficiary of Employee Retirement Income Security Act (ERISA) plans and non-ERISA contracts.
At first, Cigna processed Humble's claims without dispute, relying on two third-party repricing entities to negotiate "allowable" amounts and pricing agreements. Then in October 2010—after processing a $168,980 charge for "a fairly noncomplex, outpatient surgical procedure"—Cigna began flagging Humble's claims and funneling them through its Special Investigations Unit.
After surveying members whom Humble had treated, Cigna concluded that the hospital was waiving their cost-sharing payments and intentionally inflating its prices. Humble insisted it was holding patients to their full out-of-network responsibilities, but Cigna kept suspecting the hospital of "fee-forgiving," and refused to pay Humble's claims without proof that members had fully paid their copay or coinsurance. If a member had not paid this in full, Cigna would pay what it deemed to be its "proportionate share" based on the exclusions in its self-funded plans.
Cigna sued Humble in federal district court, seeking over $5 million in alleged overpayments. Humble then counterclaimed under ERISA and Texas state common law, alleging—among other things—(1) underpayment, nonpayment, or delayed payment of 595 claims; (2) breach of fiduciary duty; and (3) failure to comply with requests for plan documents.
After a 9-day trial, the court granted Humble's motion for judgment on partial findings, concluding that Cigna's claims and defenses failed as a matter of law. The court awarded Humble $11,392,273 in damages, $2,299,000 in penalties, and $2,743,790 in attorneys' fees. Cigna appealed the judgment to the 5th U.S. Circuit Court of Appeals—which covers Louisiana, Mississippi, and Texas.
Discretionary Authority
Cigna argued that it was not liable for nonpayment or fiduciary breach because it had interpreted the plans' exclusionary language within its discretionary authority to do so. The 5th Circuit agreed that because "the various plans at issue vest [Cigna] with discretionary authority to determine eligibility for benefits," it would apply the deferential "abuse of discretion" standard.
"Cigna is correct that the district court failed to consider whether Cigna's interpretation was arbitrary or whether it was supported by substantial evidence," Judge Edith Brown Clement wrote in the court's opinion. "We agree with Cigna's argument that, even if its construction of the plans' exclusionary language was legally incorrect, its interpretation still fell within its broad discretion."
The 5th Circuit declined to delve into factors such as conflicts of interest or internal consistency because it found Cigna's interpretation was supported by prior case law. "At least two other courts have effectively or explicitly concluded that the provision at issue here was legally correct," Clement wrote for the unanimous three-judge panel.
The appellate court also found Cigna's application of the plan provision was supported by substantial evidence that Humble had, in fact, engaged in fee-forgiving. "Many members indicated that Humble had informed them that they would not be charged their full member cost-share," Clement noted.
For the foregoing reasons, the 5th Circuit reversed the district court's judgment that Cigna underpaid Humble's claims and abused its discretion under ERISA Section 502(a)(1)(B). For those same reasons, the appeals court reversed the holding that Cigna had breached its fiduciary duty under ERISA Section 502(a)(3).
Cigna Not a Plan Administrator
The 5th Circuit also reversed the lower court's assessment of ERISA penalties, agreeing with Cigna that "the penalty applies only to named plan administrators, which Cigna is not."
The district court determined Cigna to be a de facto plan administrator, but the 5th Circuit ruled that it had never adopted that theory of liability. Agreeing with two other circuits that had expressly refused to extend the de facto administrator doctrine to insurance companies that handle claims, the appellate panel found "no reason to create a circuit split."
Cigna's Fraud Claims
Cigna asked the 5th Circuit to overturn the district court's dismissal of its fraud claims against Humble. The appeals court agreed that the lower court should have addressed whether Humble had affirmatively misrepresented the actual charges by overbilling Cigna. It therefore vacated the district court's dismissal and remanded these issues to that court for further consideration.
However, the 5th Circuit declined to reverse the district court's exclusion of evidence of kickbacks, finding Cigna had not identified how the excluded evidence related to a material misrepresentation or omission.
Attorneys' Fees
Because the 5th Circuit ruled in Cigna's favor on the substantive issues, it vacated and remanded the award of attorneys' fees to Humble as well.
ERISA Issues Not Addressed
The 5th Circuit did not address the district court's ruling that Cigna could not obtain restitution of overpayments under ERISA Section 502(a)(3) because its plan documents had not established a lien by agreement and because it could not identify any specific funds separate from Humble's general assets. "Because both of these issues are insufficiently briefed, we consider them abandoned," the appellate court stated in a footnote.
Implications
Cigna's plan language gave it broad discretion in interpreting the plan. The appeals court stated that "[b]ecause 'the various plans at issue vest [Cigna] with discretionary authority to determine eligibility for benefits,' we apply the abuse of discretion standard—as the district court should have."
This serves as a reminder that plan documents should be reviewed to ensure that they reserve maximum authority for the plan fiduciary. With such a clause, the courts will review benefit determinations using the liberal abuse of discretion standard.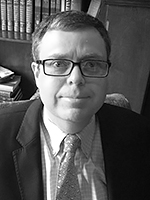 David A. Slaughter, JD, is a Senior Legal Editor for BLR's Thompson HR products, focusing on benefits compliance. Before coming to BLR, he served as editor of Thompson Information Services' (TIS) HIPAA guides, along with other writing and editing duties related to TIS' HR/benefits offerings. Mr. Slaughter received his law degree from the University of Virginia and his B.A. from Dartmouth College. He is an associate member of the Virginia State Bar.

Questions? Comments? Contact David at dslaughter@blr.com for more information on this topic.