As we previously reported, last June the U.S. Department of Labor (DOL) announced that it would reinstate the use of Opinion Letters, an interpretive practice that had been replaced by the issuance of Administrator Interpretations during the Obama years.
Opinion Letters provide valuable guidance to employers, as they deal with real-life, day-to-day issues that employers face in the workplace, not simply legal principles that may be difficult to apply to real world situations.
Last week, the DOL issued its first Opinion Letters in 9 years. In the letters, key questions were addressed regarding the interplay of the Family and Medical Leave Act (FMLA) and the Fair Labor Standards Act (FLSA) and the compensability of travel time for nonexempt employees.
Are Short Rest Breaks Compensable When They're Taken Under The FMLA?
In FLSA2018-19, the DOL addressed an interesting question regarding which rules apply when an employee's rest breaks—short breaks of less than 20 minutes that would otherwise clearly be compensable—are being taken due to the employee's continuing serious health condition, as protected by the FMLA.
In the situation presented, the employees' medical certifications required them to have an hourly break of at least 15 minutes. These breaks amounted to a total of 2 hours' lost work over the course of the day, so the employer essentially asked which principle prevails—the FLSA's requirement that short breaks be compensable or the FMLA's provision of leave on an unpaid basis?
In the Opinion Letter, the DOL reminds us that the FLSA does require short rest breaks up to 20 minutes in duration to be compensated, as such breaks are primarily to the benefit of the employer. However, in limited circumstances—if rest breaks, even those of less than 20 minutes, primarily benefit the employee—then they are not compensable. (An example of a rest break that primarily benefits the employee would be an accommodation break needed to assist with an employee's chronic back pain.)
The FMLA-protected breaks considered in this situation are necessary to accommodate the employee's serious health condition—predominately benefitting the employee—thus, the DOL ruled, they are not compensable under the interpretation of the FLSA.
Shoring up this analysis, the FMLA itself also expressly provides that FMLA-protected leave may be unpaid. (29 U.S.C. § 2612(c). Further, this unpaid basis has been considered and permitted in conjunction with the requirements of the FLSA.
Note, for example, that unpaid leave under the FMLA is afforded special treatment in its interaction with the FLSA's salary basis rule for determining exempt status. An exempt employee will not lose his or her exempt status if his or her weekly salary must be adjusted to account for leave taken on an unpaid basis under the FMLA.
In conclusion, the DOL does remind us that employees exercising their right to FMLA are entitled to the same benefits they would receive if they were not taking FMLA leave. So, if employees are regularly entitled to two paid rest breaks during the work day, then the FMLA-protected employees must receive this same compensable time. However, the remaining six break periods may be unpaid and counted toward the worker's annual FMLA entitlement.
In part 2 of this article, we will discuss the second Opinion Letter, which addresses compensability of travel time for certain nonexempt workers.
Holly K. Jones, JD is a Senior Legal Editor for BLR's human resources and employment law publications. She understands the existing and emerging needs and challenges of human resources professionals thanks to several years of experience managing, writing, and editing key legal and compliance publications for BLR. Prior to joining BLR, Ms. Jones worked for the Tennessee Legislature's Office of Legal Services.

She graduated magna cum laude and Phi Beta Kappa with a BA in English Rhetoric and Writing, Political Science, and Psychology from the University of Tennessee in Knoxville, Tennessee, where she also received a 2001 Citation for Extraordinary Academic Achievement. She received her law degree from Vanderbilt University Law School and is licensed to practice law in Tennessee.

Follow Holly Jones on Google+

Questions? Comments? Contact Holly at hjones@blr.com for more information on this topic.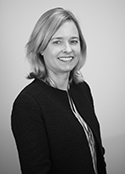 Susan E. Prince, J.D., M.S.L., is a Legal Editor for BLR's human resources and employment law publications. Ms. Prince has over 15 years of experience as an attorney and writer in the field of human resources and has published numerous articles on a variety of human resources and employment topics, including compensation, benefits, workers' compensation, discrimination, work/life issues, termination, and military leave. Ms. Prince also served as an expert on several audio conferences discussing the 2004 changes to the federal regulations under the Fair Labor Standards Act. Before starting her career in publishing, Ms. Prince practiced law for several years in the insurance industry and served as president of a retail sales business. Ms. Prince received her law degree from Vermont Law School.
Follow Susan Prince on Google+
Questions? Comments? Contact Susan at sprince@blr.com for more information on this topic