It's no secret that the market for hiring technology talent is competitive and the pool of qualified candidates is limited. In the last few years, the IT industry has been plagued by an ever-growing skills gap. This gap is so prominent, that over 77 percent of organizations believe insufficient digital skills are a key obstacle in their digital transformation.
The doomsayers would have us believe that automation will replace human labor, but humans will continue to be central in technological innovation for years to come. Here are three steps for companies looking to hire and retain tech talent during the skills shortage.
Step #1 – Develop more than a solid recruiting strategy
Hiring experienced candidates is the default approach for many of us and where we run into our first obstacles. The process for hiring a new employee can cost a company up to $240,000. What's more, the pool of candidates with cloud computing skills and experience is limited and everyone is recruiting them — LinkedIn released research which reports that cloud and distributed computing will be the single most in-demand hard skill in 2018.
This means that most candidates are in-demand and expensive — a recipe for retention challenges. There are hungry young people graduating from college every year, but while hiring recent graduates may be a good medium-term strategy for your company, it is definitely the future-focused option. So, before you start your search for that unicorn who has the required skills, is easily recruited and highly loyal moving forward, consider building your team within.
To conservatively calculate how much it costs your company to hire talent, use this equation: (total internal recruiting costs + external recruiting costs) / (total # of hires in a given time frame)
Step #2 – Do more than just offer the "opportunity" for professional development
Recruiting alone won't solve your tech talent shortage. It is crucial for companies to invest the time and resources required to train employees in order to correctly and effectively design safe, secure, auditable and traceable cloud solutions that meet the demands of your business. The digital transformation we're seeing requires a new set of skills to deploy and manage applications in the cloud.
The companies that will be in business 10 years from now are realizing one thing: cloud training means more than ticking a checkbox.  It means more than merely "making training available" to staff and taking a traditional approach to development. Offering cloud training is a prerequisite to competitiveness, but alone, is insufficient. Treat skill development as you would any critical business challenge through assessment, management and measurement.
Investing in the right type of continued education is a powerful way for companies to attract new talent, especially when more than half of qualified candidates tend to gravitate towards companies that offer opportunities to improve their ability to contribute.
Consider the following actions when building out your cloud training program:
Build training goals into everyone's quarterly or yearly objectives
Assign training plans that align with future-state target skill sets (these will evolve as fast as the industry does, and that's the point)
Encourage a culture of continuous improvement and take a data-driven approach to digital transformation through transparent metrics around effort (resource investment) and end results (skill acquisition)
Don't rely on vendor certifications alone. Build custom certification programs and offer ongoing preparation courses that align with specific intricacies of your technology stack and your internal policies/processes.
Step #3 – Invest in diversity programs or nontraditional resourcing methods
As companies increasingly shift workloads to the public cloud, cloud computing has become a core competency in the enterprise. Expand your talent search to include related industries (hard sciences, research, applied math, etc.) in order to identify possible recruits. Continue to look within: there could be undervalued talents in other business units within your organization. Invest in business-forward, data-driven methods to expand the potential talent pool and you might find that diamond in the rough somewhere you weren't expecting.
The simple truth is there will always be new technology that increases efficiency, costs less, ensures added security and delivers faster time-to-market. Instead of investing in trying to hire your future organization — or taking the traditional approach with its known failure points— consider a strategy of in-house hiring and in-house growth. When organizations invest in people meaningfully, retention and recruiting benefit. When cloud skills are treated as the critical business asset that they should be, you're signaling the seriousness that being disrupted is not an acceptable outcome.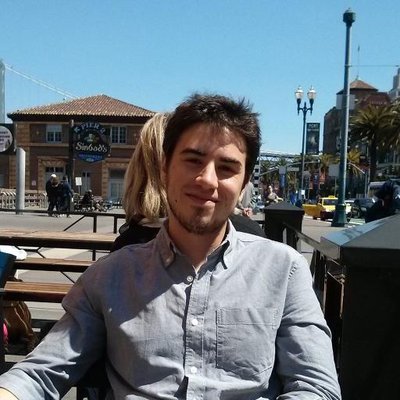 Stefano Bellasio is the founder and CEO of Cloud Academy, the leading enterprise training platform that accelerates teams and digital transformation. Stefano is an entrepreneur and engineer who started his first company 10 years ago in the web hosting industry. His current interests include entrepreneurship, education and product development for the IT industry.