In today's tight labor market, companies can't afford losing top talent. With three in every four employees more likely to stay with their employer just based off their benefits package, it's important for companies to identify which benefits matter most to their employees. In identifying what benefits your employees value most, you can retain your top talent. To start, here is a list of benefits to consider that employees appreciate.
 Vision Insurance
Nearly three-fourths of Americans use corrective lenses of some kind, yet vision insurance is easily overlooked by employers. This is a common mistake companies make as many job seekers consider an employer's vision insurance when choosing a company. If one has a more favorable package overall, that could be enough to sway a job seeker to one company over another.
Vision insurance typically covers costs or provides reimbursements for services like routine eye exams. Some also cover or provide discounted prices for prescription glasses and contact lenses, as well as contribute towards costs for procedures such as LASIK laser eye surgery.
Wellness Programs
Wellness programs come in various forms, and can be offered by employers to help improve the well-being of their employees. Physical wellness programs can go beyond gym membership reimbursement to include resources like weight-loss programs, smoking cessation programs and diabetes management programs. Mental wellness programs have been increasingly adopted by companies, and can include employee assistance programs (EAPs), on-site therapists, employer-sponsored mindfulness programs and even nap rooms.
Financial wellness programs are extremely popular among employees. Beyond offering the more familiar things like retirement planning and FSAs, programs also include education around saving, budgeting and loan repayment plans.
Wellness programs are proven to help employees be more productive and decrease absenteeism. However, it's important for employers to decipher which ones make the most sense for their staff. Look at employees' goals, hobbies and lifestyles, as well as the generational makeup, since some benefits make more sense to certain generations.
Identity Theft Protection
As data breaches have become more common, employers are providing measures for employees to protect their personal and financial information from cyberattacks, and help them recover from an attack. These programs can help cover costs or provide reimbursements associated with preventing and restoring someone's identity, including credit freezes, credit thaw costs, postage and notary fees and court filing fees. This can also include costs associated with replacing documents like passports and driver's licenses.
There are programs that even help cover costs for hiring an attorney. Some employers are starting to offer employees prepaid legal assistance and advice for when the unexpected happens, beyond data breaches. Offering employees cost-and-time-saving legal counsel can help offset the stress of finding and paying for lawyers and attorneys while navigating legal matters. In turn, it can also help them better concentrate and perform in their work.
Parental Leave
Parents want time caring for their newborns, yet only 18 percent of U.S. employers offer paid maternity leave, and 12 percent offer paid paternity leave.
While the length of existing parental leave programs vary considerably, from weeks to months, many employers are beginning to see their value in retaining employees. Employers are increasingly starting to offer paid parental leave, or extend the length of their existing plan. There are several costs, including covering the full benefits while the employee is out, or hiring a temporary employee to fill in. However, this benefit could help save employers larger costs of turnover with top employees, and costs associated with training new employees to take their place.
More PTO (and VTO)
Companies have been increasingly adding more days to their paid time off policies—and for good reason. When employees use their PTO, they often return to work less stressed and more engaged.
PTO usually includes sick days, vacation days, holidays and personal days. However, it doesn't have to stick to these four. Volunteer time off, a spinoff of PTO, has been gaining popularity amongst employers to attract and retain top talent, and help boost employee fulfillment. VTO would offer employees paid time off to volunteer for an organization or cause, which can be through the company or individually chosen and approved.
Pet Insurance
From throwing them birthday parties to creating social media accounts for them, people's relationships with pets have changed. With more employees owning pets, pet insurance has been gaining massive popularity.
While pets are beloved by their owners, they can come with unexpected financial commitments. In one year, Americans spent $15 billion on veterinary services alone. Therefore, employers are expanding benefit plans to cover these costs, and other costs associated with having pets like illnesses and surgery.
Retirement
Retirement plans help employees build up savings and prepare for the future, and there are a variety of plans to choose from. The most popular retirement plans that employers offer and employees have are 401(k) and 403(b) plans. A 401(k) is typically offered by for-profit companies, while a 403(b) may be offered at nonprofit organizations, including hospitals, churches and public school systems.
A Simplified Employee Pension plan, or SEP plan, is another plan offered by employers, which are based on IRAs but have more generous contribution limits. This plan is ideal for small businesses. Other plans include a Roth 401(k), SIMPLE plan, 457 plan and defined benefit pension plan.
When employers look to modify their plan, they should consider including an employer-matching contribution, as this is highly desired by both employees and jobseekers. In a State of the American Workplace study by Gallup, half of employees with plans said they would leave their current employers for one with a better retirement plan, and having an employer-matching contribution can help your company stay competitive.
Employers should regularly reevaluate their benefit offerings by checking in with employees periodically. Are they satisfied with existing benefit options? What benefits are they taking advantage of? By staying on top of this and adding benefits that make sense with their employees (and eliminating ones not in use), companies can improve employee satisfaction, increase retention and better compete for talent.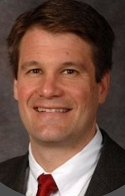 Bill Gimbel is president of LaSalle Benefits, a tech-enabled insurance brokerage firm that helps small to mid-sized companies identify the right benefits packages for their employees.