The way people work has changed, let's face it. Gone are the days of a 9–5 desk job; now, we have Uber, Lyft, and telecommuting. People are craving flexibility and switching to contingent careers where they aren't tied down to just one employer. This new way of work is causing some employers to find it difficult in recruiting the talent they need to grow and succeed as a company.

If you're a midsize employer, sometimes finding talent can be a struggle—and more so now that the unemployment rate is hovering around 4%. With budget constraints and a workforce that's at full employment, how is a company supposed to find new talent?
One way to find talent is by using a managed services program/provider (MSP), a third-party vendor that specializes in fulfilling your immediate workforce needs and maintaining your talent pipeline. According to a new white paper released by
Randstad Sourceright
, MSPs are gaining in popularity among midsize companies and for good reason.
In the white paper
Integrated MSP: Delivering large enterprise advantages to mid-sized companies
,
Author Alp Perahya explains how MSPs can benefit employers of all sizes. Perahya says:
"An MSP solution is built on the idea that organizations are often challenged to manage how they engage contingent workers and their suppliers. An enterprise may have hundreds of different suppliers, each managed through separate departments and hiring managers who request talent on an as-needed basis. Often, each department has little insight as to what others are doing. As a result, the company may pay different rates for the same talent, miss out on available workers, prolong vacancies and even open themselves to risk without a consistent process to help ensure regulatory compliance."
MSP Solutions
By utilizing an MSP, companies can rely on its MSP partner as a single solution for all talent types, which delivers capabilities that extend to permanent employee recruitment, drawing on the broad talent acquisition experience of a combined staffing, managed services, and recruitment process outsourcing (RPO) background.
According to Perahya, "When all talent owners … operate on the same page, talent becomes a strategic asset for the company. With visibility and access across all talent types, stakeholders can tap into permanent, contingent, freelance and contractor talent to meet business demands, boosting the ability to maintain an effective workforce in an environment of talent scarcity."
The inability to secure top talent can lead to delayed initiatives and missed opportunities, finds the white paper. Perahya says, "By putting every source of available talent under one total talent umbrella, an organization can address needs from a candidate pool that includes all available workers. This means faster hires, greater access to higher quality of talent, and improved visibility and cost control."
By incorporating an MSP solution in your company, you have a single process for handling all talent needs. Other advantages, according to the white paper, include:
Improved quality of talent. A total talent operation taps into the best available talent, whether a contingent worker, contractor, or an employee.
Business agility. Accessing all talent types enables faster response to changing market needs and business goals.
Efficient processes. An integrated talent operation enables you to draw from all talent types to meet your demand, helping to reduce cycle times and control costs.
A superior stakeholder experience. A high-touch delivery model provides the best possible experience for the client, hiring managers, talent, and suppliers.
Perahya concludes that "[i]f you find yourself managing workforce decisions in a mid-sized company, start the total talent conversation now. It's an investment that will pay off, both in near-term efficiency and long-term growth."
Tips for Implementing MSPs
Perahya offers this advice to companies and talent acquisition professionals who are thinking an integrated MSP model could benefit their organization—he says, "to engage with the MSP company early. Include them in your journey, planning, and brainstorming; share your enterprise level goals and objectives from a total workforce perspective instead of in silos; and involve the MSP company in designing the solution with you before making a decision."
He adds, "This will help you design the best solution that takes you and your organization to where you need to be from a talent perspective to give you that edge. It will also help ensure you're partnering with the right integrated MSP and that the MSP you're engaging can actually deliver an integrated model that is backed by a large talent engine and a proven total talent strategy."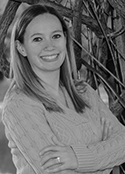 Melissa Blazejak is an Editor for Recruiting Daily Advisor and L&D Daily Advisor. She has written articles for HR.BLR.com and HR Daily Advisor and has been at BLR since 2014. She graduated with a BA of Science, specializing in Communication, from Eastern Connecticut State University in 2008. Most recently, she graduated in 2014 with a MS of Educational Technology. Llamas are her spirit animal.