The "war for talent" was originally coined by Steven Hankin of McKinsey & Company back in 1997. Times may have changed significantly with technology since that time, and the war for talent has once again ignited!

Unemployment is at a 17-year low, a rate of 3.9%. April 2018 was the 91st consecutive month that jobs had gained. This is, by far, the longest streak of increases on record.
The job market is creating stress for talent acquisition and talent retention. It's not just about drawing in applications anymore; it's about finding passive jobseekers. Recruitment today means actively displaying job opportunities in front of candidates who are not necessarily looking for a job but who might find your career opening interesting.
Candidates today are interested in more than just a job and reading the list of responsibilities that go along with a role. Candidates today are investigating your company—your culture, your brand, your people, your beliefs, your benefits, and more.
Leveraging Social Media Groups to Attract Top Talent
Social media groups are a great way to tap into passive jobseekers. Facebook and LinkedIn® offer niche groups where you can join and post based on interest, industry, location, etc. It's a way to target certain jobseekers and audiences.
LinkedIn groups are a way to educate and start discussions with industry professionals. The old way of simply broadcasting a marketing message to engage people is behind us. Nowadays, it is about genuine people sharing tidbits of information and educating each other.
Facebook groups offer a private setting that is easy to pinpoint and target candidates. The groups you join don't necessarily need to be related to jobs or hiring. Facebook groups can be chosen by several factors, which are all based on where the best place is to market your particular opening. The best part is that group postings stick around forever, free of charge. You won't pay and be deactivated after 30 days.
Creating Mobile-Friendly Job Descriptions and Applying Functionality
Jobseekers are on the go. According to an article in the Undercover Recruiter, 89% of jobseekers stated that mobile devices do play a critical role in searching for a job. Jibe says that 94% of jobseekers with a smartphone have used their phone to research jobs.
Since mobile devices are often part of the job search, as an employer, your recruitment team wants your job descriptions to be mobile friendly. Too much text and scrolling can be burdensome for the mobile jobseeker. Instead, try using a 60-second job video. Videos are much easier to watch and retain on a mobile device versus text alone.
For easier application submission, try to ensure that the "apply" feature is easily accessible within the video. It should be placed in a simple location so that candidates can click right away.
Videos Attract Candidates and Are Easy to Share
There is no better way to fully explain a job opportunity in 60 seconds than by leveraging a video with text, b-roll, images, graphics, color, sound, and music. The jobseeker is more engaged, and the job opportunity is more visually appealing.
They say that a picture is worth a thousand words and a minute of video is worth over 1 million words. Furthermore, 90% of information transmitted to our brains is visual. Visuals are processed in the brain 60,000 times faster than text.
Video job ads are easy, not to mention more likely to be shared across social media platforms. According to HubSpot, 45% of people watch more than 1 hour of Facebook or YouTube videos per week. TechCrunch reports that 100 million hours of video are viewed on Facebook each day.
Video Job Ads Rank Higher on Search Engines
When your job openings include video job ads with rich video snippets, your recruitment team will be happy to know that their job ad will likely be ranked higher in the search engine results page (SERPs). Adding a video job ad to a job opportunity in your ATS requisition is an engagement tool. It draws candidates in and will keep jobseekers on your page longer. Video job ads reduce bounce rates and enhance click-through rates (CTRs). All of this is a big reason why video ranks higher.
As the war for talent rages on with historically low unemployment rates, leverage social media, mobile devices, and video job ads as part of your team's arsenal, and you'll be well on your way to getting an edge over competition. Top talent will be yours for the taking!
Learn more about video recruiting by reading Stanton's previous article, "How Recruiting with Video Reduces Screening Times."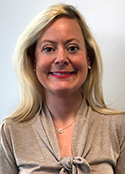 Lindsay Stanton is Chief Client Officer for Digi-Me, a Video Technology Company for talent acquisition that helps organizations add new dimension to their job and employment brand messaging.  In her time with the company, Stanton has facilitated relationships with many partners, including the largest recruitment advertising agencies, global recruitment process outsourcers, and staffing firms. These partnerships magnify the organization's reach into the Global Fortune 1000, providing an effective and innovative solution to the largest global employers, including KellyOCG, TrueBlue, Advanced Resources, USG Corporation, and Prudential.A subject matter expert on the use of video technology as a recruitment tool, Stanton works closely with industry leaders, creating new and better ways to connect jobs and jobseekers.  She has been a featured speaker at SHRM on the topic of "The Convergence of Video, Mobile, and Social for Talent Acquisition and Branding," as well as a featured leader in the recruitment space through ERE, HRO Today, and major media outlets, including Forbes.com, ABCNews.com, and CCTV.
She possesses a Master's Degree in Public Administration.  Her past experience includes Economic Development for a large Chicago municipality, wherein she facilitated retail and commercial growth by working with the nation's largest developers.  She also has extensive sales and marketing experience working with Fortune 500 accounts on product launches and developing and executing large-scale national retail programs.
Stanton recently presented the RecruitCon 2018 session: Social Media and Mobile Recruiting: New Trends Every Employer Should be Leveraging, learn more by clicking here.