Contrary to popular belief, summer employment is not reserved for just the recreation and outdoor industries. And while the summer is already underway, hiring intentions remain constant among many industries.

According to a recent CareerBuilder survey, 41% of employers are planning to hire summer talent. With roles in industries ranging from IT and engineering to manufacturing, seasonal summer employment is a great option for individuals with varying skills and education levels.
Whether that's a college student or a recent grad looking to get a foot in the door, a retiree who wants to remain part of the workforce, or a veteran looking to gain valuable work experience, seasonal employment can be an attractive option.
Reach the Right Candidates
Once an organization's seasonal roles are identified, the next step is to find the right people for the job. While posting on LinkedIn may reach a broad audience of jobseekers, most of those individuals are seeking full-time employment. Identifying, targeting, and connecting with folks seeking summer employment requires some out-of-the-box thinking.
When looking for summer talent, most companies post their openings in April or May, resulting in a flood of job opportunities that can muddy the water and make it difficult for candidates to sift through. In order to stand apart from the crowd and gain direct access to appropriate candidates, consider working with a recruiter.
A recruiter is going to have the best understanding of the candidates who are currently on the market and can share relevant openings with candidates they're already working with. Additionally, recruiters can help identify specific job boards, such as ZipRecruiter, Indeed, and Monster, that cater specifically to workers seeking seasonal employment.
Offer Competitive Perks
Another way to attract top talent is to offer competitive perks. While there may be a perception that company perks apply only to full-time workers, that's certainly not the case. Spend some time thinking critically about what candidates want out of their summer employment and how your organization can appeal to that.
One of the most popular summertime perks, across industries, is flexible hours. Flexible hours can be offered in any number of ways, which will differ from company to company. Whether an employer offers half-day Fridays or flexible work-from-home hours, employees appreciate when they can enjoy the summer outside of the office.
In addition to flexible hours, other popular perks include a casual dress code and company-hosted teambuilding and networking events.
Don't Underestimate the Candidate Experience
Finally, securing top summer talent relies on a positive interview experience for both parties. In this candidate-driven market, it's more important than ever that companies make interviewees feel that they would be valued members of the organization.
For seasonal roles, in particular, it's crucial to be conscious of your candidate's time. Instead of organizing multiple rounds of lengthy interviews, the summer interview process should be shorter and faster-paced than that of a full-time employee.
During those interviews, be sure to tell candidates what they will gain from seasonal employment at the company. Think about how they will benefit from working there, and position that in an appealing, encouraging way. Spending the entire interview discussing qualifications and talking about what they can do for the organization will likely help steer good candidates in a different direction.
By creating a great experience, seasonal hires will be motivated to produce their best work and can also serve as a great talent pool for future, long-term positions.
Finding, attracting, and securing seasonal talent is no easy task, but narrowing down the candidate pool in a strategic way, thinking about what motivates them, and creating a positive interview experience will almost certainly land you a great candidate.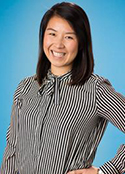 Tonya Salerno is Principal Staffing Manager in the Staffing division at WinterWyman, one of the Northeast's most recognized talent acquisition firms. With over 7 years of recruiting experience, Salerno specializes in accounting, finance, human resources, and administrative staffing on a contract, contract-to-perm, and direct-hire basis. From clerk to controller, financial analyst to FP&A manager, and executive assistant to customer service associate, she uses a consultative approach when recruiting for these professionals. She's responsible for assessing the fit of potential candidates and thoroughly preparing them with the resources, company information, and market knowledge they need to ensure a successful interview.