With the U.S. unemployment rate at an all-time low and job openings at a 17-year high (with a reported 6.6 million openings as of June 2018), it's hard to imagine that job growth has slowed and even stagnated in parts of the country. The fact is, rural areas and smaller cities are scrambling to find workers, with some cities offering to pay new residents to relocate.

In our digital economy, opportunity should only be a few clicks away regardless of where candidates live. What's more, that kind of flexibility is exactly what today's tech-savvy workforce seeks, with reports showing that the most desired nonmonetary benefit for workers is a
flexible schedule
(51%). While this is something that businesses are beginning to build into their employees' benefits packages, leaders should also consider factoring flexibility and remote options into their hiring and training practices.
Here are some steps to help leaders adopt an "on-demand" approach to hiring and training and examples of how their business and employees can benefit from it:
Widen Your Scope to Streamline Hiring
Just as with remote work opportunities, offering flexible and at-home training options is a great way to tap into a larger talent pool. By leveraging predictive analytics, business leaders and hiring managers can simultaneously validate job applications and identify areas where some candidates might require more training than others. This approach not only gives businesses the unique ability to offer jobs to candidates beyond their office's city or town but also enables them to acquire and train top talent virtually.
This approach could significantly and positively impact businesses in small towns and rural areas that are experiencing a labor shortage and dramatically reduce attrition rates due to employees' lack of understanding of the specific work requirements. For instance, this would prevent a perfect candidate from Missoula, Montana, from turning down a job offer in Fargo, North Dakota, due to the inability to attend the required, weeklong orientation training on-site.
Get Candidates Up to Speed Before Making an Offer
Another benefit of on-demand learning is the opportunity to prescreen candidates before HR even drafts an offer letter. On-demand solutions like Massive Open Online Courses (MOOCs) have proven to be very effective in helping businesses identify and reach out to candidates through social media channels and online communities.
Businesses can also leverage MOOCs to prequalify individuals pursuing careers in areas like customer experience. Upon completion of a course, candidates would receive a certificate that could help accelerate the recruitment process.
Redefining the Candidate Experience for Longevity
For candidates, one of the biggest benefits of on-demand training is the flexibility to approach learning in a manner that suits their busy lives. The freedom of on-demand training and ability to learn ubiquitously—from home, while commuting, early in the morning, or late at night—will play a key role in defining a candidate's loyalty and determining his or her long-term employment at your company.
Another compelling feature on-demand training offers for learners is gamification, which allows candidates to track and evaluate their learning progress through badges and benchmarks. Artificial intelligence (AI) can help motivate candidates by identifying their level of engagement on a particular day.
For instance, facial recognition software can inform the program if a learner is feeling tired and adjust his or her coursework for that day to multiple-choice Q&As instead of long-form text and paragraph responses.
Finally, business leaders and training managers might consider adding surveys to the end of training programs to get a better sense of candidates' satisfaction with the certification course and to help determine what their expectations will be for the job and how confident they would feel in a particular role.
One Size No Longer Fits All
Today's consumers expect everything from gadgets to customer service to shopping experiences to be personalized. Why shouldn't the same standard apply to those learning how to provide those services? Looking forward, next-gen innovations like virtual reality (VR), holographic lenses, and augmented reality (AR) will continue to deeply impact the way we learn and ensure that training options are adapted to individual aptitudes.
Over the next decade, we can expect to see businesses increase their use of automation and AI to develop learning materials that will no longer be static or generic and provide flexible training options that will serve learners rather than limit them.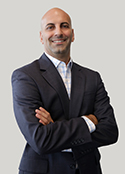 Dan Gizzi is an experienced business executive working at the forefront of technology and education.  Over a nearly two-decade span, Gizzi has had the privilege to coach and mentor through direct leadership and, as part of a team, deliver higher education and corporate learning solutions.
As Vice President of Business Development for Learning Tribes (Sitel Group), he is responsible for leading the U.S. sales and marketing initiatives of empowering professionals to achieve their maximum potential as they reach their organization's goals.
A well-traveled New Jersey native, and after a decade of living in Chicago, Gizzi escaped the winters of the North and currently resides in sunny south Florida with his wife, son, and several family pets. Be sure to follow Dan on Twitter: @DanGizzi_LT, Learning Tribes: @LearningTribesU, and Sitel Group: @Sitel_WorldWide.