The U.S. unemployment rate continues to edge down after months of impressive job growth, and nearly 90% of companies are either actively hiring or in retention mode. However, job cuts remain a reality for many American businesses. Industries currently leading the United States in the greatest number of job cuts for 2018 include retail (76K), health care (28K), and the services sector (24K).

Despite yielding the highest number of cuts for the year thus far, retail companies are actually finding a "layoff loophole" so to speak, by creating new jobs for workers internally. This is a critical strategy for businesses undergoing any sort of transformation—in retail, for instance, the move from brick-and-mortar stores to e-commerce—if they want to foster employee loyalty long term and maintain a strong brand reputation during volatile periods. What's more, the value of investing in your people is not to be underestimated, with recent reports showing that
60%
of workers would be willing to take a pay cut to work for an empathetic company.
When it comes to redesigning your workforce for retention, technology can play a key role in helping companies (across sectors) achieve three things: identify projects or departments that need fresh talent, determine which individuals would make the most viable transfers (based on skills, experience, etc.), and ultimately provide employees—whose jobs would have otherwise been cut—with new opportunities through flexible training options.
Here are some examples of how businesses can leverage artificial intelligence (AI) to rethink job creation—rather than
obliterate it
(more on the myth of the "job automation apocalypse" later)—and ultimately benefit from a more relevant, versatile, and loyal workforce.
Breathe Life into New Projects with Refreshed Talent
Digitization is upon every enterprise, whether you are a beverage distributor looking to move your inventory to the cloud, a grocery chain seeking to launch a shopping app, or a restaurateur in the midst of adopting software to align service flow with online guest reservations.
While businesses typically don't think they need technology to identify challenging projects or aspects of their business, the fact is that big data and analytics can be helpful in yielding surprising insights—like how long it takes teams to complete projects or how often an individual's workflow is interrupted by other team members needing help or asking questions related to their own tasks.
With these data, companies can run a sort of A/B analysis. They can measure the amount of time and resources it takes teams to deliver assignments—and how much the team's late deliverables are costing their bottom line—against the costs of either A, hiring new talent or B, skilling up a current employee whose skills can be leveraged to close performance gaps and solve productivity challenges for that particular team.
Drive Skills Development for Continuous Growth
What's important for companies to keep in mind is that the talent you need to move projects forward already exists within your current workforce. The challenge is empowering individuals and providing them with the skills they need to succeed in new roles, especially if their skill set isn't 100% up to par.
Massive Open Online Courses (MOOCs) are just one data-driven tool that companies can use to skill up workers internally for new projects and to develop an individual's career growth overall. These flexible training models are well-suited to employees who may still be in their current role, while they are preparing to take on another.
For instance, employees taking a course on how to use cloud-based accounting software sign onto their course and complete assignments in their own time, across multiple devices (including personal tablets and mobile phones), and in any setting—whether they are commuting home, on their lunch break, or finding themselves with a spare 30 minutes before their kids get home from school.
Additionally, through AI-powered tech like facial recognition software, online courses can deduce the mood of the learner and accurately customize that day's lesson, given the amount of stress the learner is exhibiting. For instance, if a learner is responding to questions in a hurried manner, that could signal to the program that the learner is short on time and automatically begin offering employees multiple choice questions instead of asking them to provide responses in a paragraph format.
Engagement Is the Key to Empowerment
Another useful learning tool—and one that is particularly attractive to self-starters—is something your employees are likely already using. Social media platforms, now a virtually indispensable part of life, provide limitless opportunities for learners to connect socially over shared training programs and experiences, and learn from "social organizers" or "community leaders" who have already received their certifications and transferred to new roles.
The core differentiator between guiding employees through training programs individually and allowing them to learn on a social platform is engagement. Case in point, more people search for information on YouTube than on any other social site (and is bested only by Google), demonstrating effectiveness of the direct instructor-to-learner (or YouTuber-to-viewer) relationship.
When you pair the advantages of this direct connectivity with viewers' ability to engage with one another in the comments section for further discussion, learners feel empowered to ask more questions or provide more feedback than they might otherwise in an individualized training session.
This type of learning model can be equally beneficial to businesses, from which they can derive unparalleled insight into the aptitude of individual employees and their eligibility for certain roles. For example, HR leaders and hiring managers can collect data from the platform on employees' social engagement activity to examine their individual work behaviors.
By looking at criteria like, "which employees are asking more questions," "which are providing more answers," and "which are liking others comments the most," businesses can get a full scope of individuals' learning behaviors and, ultimately, their professionalism, ability to work on a team, work ethic, and more.
AI for the Good of All
We are regularly inundated with report, after report, after report calling for the imminent demise of jobs at the hands of automation. And while automation will inevitably change the way we work, the fact is that the robot apocalypse is not upon us. As demonstrated above, there are a vast trove of job opportunities for businesses to unlock by leveraging tools like AI-driven automation. What's more, enabling your human staff to work alongside AI offers them a more streamlined and efficient workflow and is shown to boost worker productivity—a clear benefit to your customers and your bottom line.
The key to maintaining a strong and relevant workforce is investing in their learning and development, not only to avoid high turnover costs and productivity gaps but also to foster long-term career development opportunities within your workforce. The ultimate payoff—a motivated, loyal, and highly skilled staff—is what makes that investment truly priceless.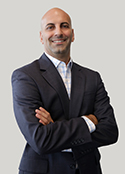 Dan Gizzi is an experienced business executive working at the forefront of technology and education. Over a nearly 2-decade span, Gizzi has had the privilege to coach and mentor through direct leadership and, as part of a team, deliver higher education and corporate learning solutions.  As Vice President of Business Development for Learning Tribes (Sitel Group), he is responsible for leading the U.S. sales and marketing initiatives of empowering professionals to achieve their maximum potential as they reach their organization's goals.
A well-traveled New Jersey native, and after a decade of living in Chicago, Gizzi escaped the winters of the North and currently resides in sunny South Florida with his wife, son, and several family pets. Be sure to follow Dan on Twitter: @DanGizzi_LT, Learning Tribes: @LearningTribesU, and Sitel Group: @Sitel_WorldWide.