With a strengthening global economy, we know employers are more optimistic about hiring, yet technology and changing skills needs are leaving roles unfilled. Forty-five percent of employers globally face difficulty filling open roles, creating new challenges to attract and recruit talent.

Skilled workers are in the driver's seat, and employers need to work hard to find and attract candidates. Today's candidates
search for jobs
the same way they consume services in their day-to-day lives—taking a personalized yet tech-centered approach. Our hiring methods should follow suit, blending technology and personal experience to create a customized recruitment strategy.
We know technology allows us to increase our reach and volume of applications, and when used strategically, it can create a better candidate experience. However, to truly make an impact on recruitment, technology needs to complement, not replace, human interaction.
Here are four ways to adapt hiring methods to improve the candidate experience and attract today's talent:
1. Know Your Audience
Implementation of any new HR technology should solve an existing problem, not just exist because it's the latest tool. Match the right technology to the candidates you need, which may even vary by roles in your organization. If your company wants emerging talent, investment in technology can drive results. If you want experienced hires, consider additional options.
Tech example: Social media ads can reach passive and/or experienced candidates who may otherwise not be on a recruiter's radar. Programming an algorithm based on current employees can also fail to account for important new skills in a changing workplace.
2. Diversify Channels
There is no one-size-fits-all solution to attracting talent in the digital age. Often, the best technology strategy is to employ a variety of tools and solutions, which can vary from market to market. Test and refine the tool mix for best results.
Tech example: Text messaging may be restricted in one market and not in another. Cultural norms and restrictions may play into the choice of WhatsApp or Viber in a given market.
3. Turn Quantity into Quality
Smartphone apps and other technologies can result in a flood of applications—not all of which will be from qualified candidates. Artificial intelligence (AI), machine learning, and predictive analytics can help identify qualified candidates and ensure workplace success based on the traits and qualifications of current employees.
Tech example: Data from successful social media ad campaigns can be mined to refine future outreach. To attract the very best candidates, use algorithms and contextual retargeting across multiple channels to pair a candidate's browsing history to his or her career interests.
4. Incorporate Human Interaction
Our research shows most candidates still prefer human interaction. Any technology that intentionally or unintentionally dehumanizes the candidate experience risks doing more harm than good to your hiring strategy and brand image. Technology drives reach. Delivering a personalized and tailored message drives engagement.
Tech example: Sophisticated technology has only made impersonal or nontargeted outreach more transparent. New General Data Protection Regulation (GDPR) rules in Europe offer candidates the opportunity to exercise their rights to have human input in the hiring decision.
A customized strategy is the only way to go, blending great technology and great personal experiences. This is what creates a standout candidate experience.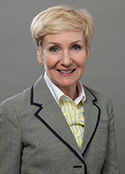 Kate Donovan is the Senior Vice President for ManpowerGroup Solutions in North America, which includes Recruitment Process Outsourcing (RPO) and TAPFIN (Managed Service Provider) divisions. She is also the global RPO president.
RPO and TAPFIN are market-leading workforce solutions delivered to clients throughout ManpowerGroup's 80 country footprint with unmatched expertise and efficiency. Donovan's passion for product innovation and her focus on delivering workforce solutions enable ManpowerGroup Solutions to mirror the growth of clients as they expand into new markets. Her insights help clients execute their workforce strategy and deliver on their business objectives.