Shifting demographics in the workplace has necessitated a changing approach to how companies attract and retain their top talent. The Millennial workforce has come in like a lion to control the conversation about the impact it will have and the steps its companies need to take to attract and retain it. Millennials now account for one-in-three workers in the United States, officially making them the largest cohort in the country's labor force.

Training a Millennial workforce is critical. You're dealing with a generation of professionals who are more likely to job-hop than their Gen X and Baby Boomer predecessors. In fact,
21%
 of Millennials say they've changed jobs within the past year—more than three times the number of non-Millennials.
Job-hopping has had a significant impact on the economy, pegging Millennial turnover costs to the U.S. economy at
$30.5 billion annually
. It should come as no surprise that many businesses are actively seeking out ways to implement new strategies to make sure Millennials stick around for the long run.
The solution? With
35%
of Millennials indicating a strong training and development program as the most desirable quality in a workplace, it's safe to assume that Millennial employee turnover rates are directly related to their employer's ability to meet their needs when it comes to learning and development (L&D).
Training Should Be Accessible 24/7
With bring your own device to work policies and the proliferation of mobile devices and LTE broadband connections, L&D needs to be available 24/7.  Learning content needs to be available at the exact time of need in the method preferred for optimal engagement.
This is especially true for Millennials, and even more so for their younger cohort, Gen-Z. Knowing that both of these generational groups are accustomed to easy access to information on their smartphones, tablets, and desktop computers, offering on-demand training satisfies their desire for instant and flexible learning opportunities. On-demand training gives employees the ability to create their own learning schedules and timelines.
In fact, according to the 2018 LinkedIn Workplace Learning Report, 58% of employees prefer opportunities to learn at their own pace. Providing on-demand training opportunities allows those learners to revisit courses on their own terms, whether they're on their way into work on public transit or "on-the-go" in between meetings.
The value of flexible training is that it helps employees view training as a resource and an opportunity instead of as a time-consuming, mandatory commitment.
Support a Flexible Work Future
A benefit that Millennials are increasingly prioritizing when looking for jobs is the potential for a flexible work schedule. In fact, 51% of workers noted a flexible schedule as the most desired nonmonetary benefit a potential employer could offer.
Providing the opportunity to train remotely on digital platforms appeals to this desire for flex work opportunities and in turn, increases loyalty and retention rates in this demographic. Training needs to be available not only digitally but in a frictionless environment through mobile-first apps that mimic what those younger workers are accustomed to using.
To explore this further, there are a few tactics businesses can utilize to ensure engagement while also supporting work-from-home and flex schedules:
Gamification

Prizes and rewards for course completion
Encouraging teamwork/"friendly competition" among employees
Allowing participants the opportunity to get immediate, real-time results following a training

Encouraging social interaction on e-learning platforms
Allowing users to share feedback at the end of courses—what worked and what didn't?
Ditch the One-Size-Fits-All Approach
Millennials aren't interested in a one-size-fits-all ( ) training experience. In the same way they expect retailers to cater to their individual preferences as consumers, they expect their employers to deliver benefits and learning options that are tailored to their roles, responsibilities, and learning styles.
Both the Millennial and Gen-Z generations thrive on their identification as individuals and their rebellion against the standardization of their experiences. Embracing that and providing ways for employees to follow their own learning paths, while also fulfilling the training requirements of an organization, can be a challenging task that can require rigorous hands-on efforts by L&D professionals.
With artificial intelligence, however, some of those more laborious tasks, such as course assignments, content curation, and aggregation can be taken on by a next-generation learning management platform. Businesses can support autonomous learning by:
Enabling participants to build personalized learning paths
Tracking and monitoring their own progress
Assessing their performance within a digital platform without adhering to an instructor-led program
Think Millennials, Prepare for Gen-Z
The Millennial workforce is already well into their tenure within organizations with many of this generation already taking up senior leadership roles. This generation has started the conversations that will become increasingly vital as businesses compete for the talented Gen-Z cohort. With Gen-Zs, mobile is no longer a nice-to-have commodity; it's a must-have requirement.
Focusing on a 24/7 easy-to-access approach to learning content, supporting flexible work environments, and ditching the rigid OSFA legacy learning strategies of the past will ensure your enterprise is prepared for today and equipped to succeed tomorrow.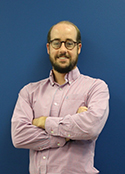 John Coffee leads the Talent Acquisition and Retention activities for the Docebo offices in Toronto, Canada and Athens, GA. As a seasoned human resources professional, John holds a Masters in HR and Organization Development and is passionate about finding top talent and future leaders, with a strong focus on retention strategy to keep employees in the exploding technology space happy and engaged in the workplace. John has worked for Docebo for over a year and is dedicated to hiring people who continue to raise the bar through its rapid growth and expansion globally.